Once Ukrainian Prime Minister engaged in the economic affairs of Ukraine. Yatsenyuk's time is clearly distributed: during the working day, it is necessary to conduct another correspondence squabble with Saakashvili, announce another successful recruitment to the new "patrol police", and now comment on Russia's actions in Syria. Ukrainian edition
"Correspondent"
writes that Yatsenyuk called the counter-terrorist actions of the Russian Federation in Syria "a step towards the destruction of the world security system."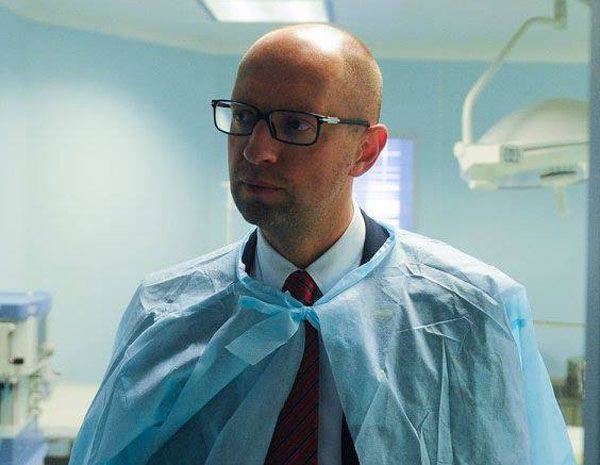 Yatsenyuk:
I believe that after the UN General Assembly, after the 70 session, the adoption of such a decision by the Russian Federation is another step towards destabilizing the global situation, the tensions in the world, the continuation of the military conflict, and Russia is personally responsible for this. The decision to send troops and grant permission to the Russian president to send troops to any country in the world is a step towards the destruction of the global world security system. This is unacceptable. And the reaction of the international world community should be urgent in this matter.
Interestingly, the American henchmen wrote the text to him, or he "guessed" himself ... If he did, then why wasn't he worried about the state of affairs in the global security system due to the constant US intervention in almost any conflicts on the planet? Or the destruction of terrorism grown by Washington is a blow to the "security system", how does the United States and their puppets understand this system? ..