The United States Department of Defense Defense Projects Agency (DARPA) is conducting tests on the TALONS communications system designed to equip warships, reports
Popular Mechanics
with reference to the portal Defense-aerospace.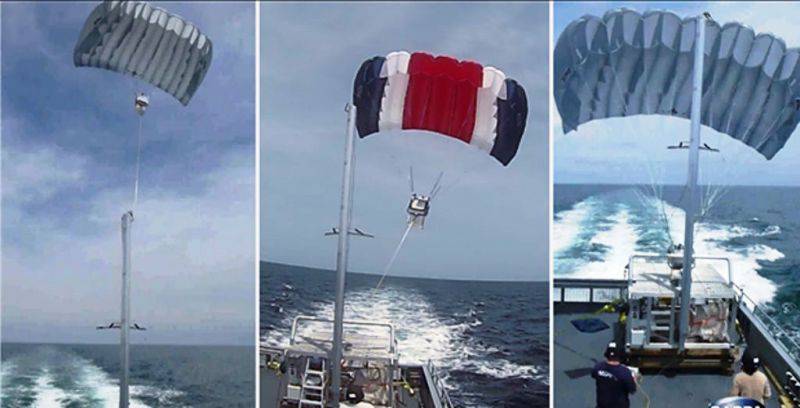 According to the portal, "the TALONS system consists of a parachute-wing, automatic winches and communication cables."
According to the Pentagon, "an inexpensive parafoil launched from a ship will be able to carry various payloads, including communications equipment and surveillance systems."
Such a parachute can raise to a height of up to 450 m more than 60-kg equipment, thereby significantly increasing the range of the system.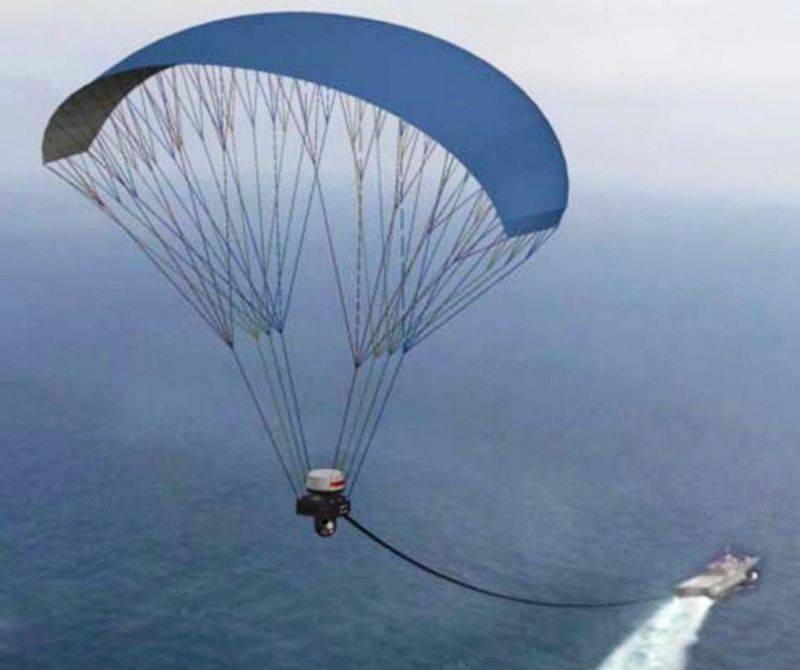 The equipment has already passed a series of tests on land and at sea, the final test remains. Based on its results, a final decision will be made on the possibility of operating the system.