Photos of the first Mi-28НЭ helicopter built by Rostvertol for the Algerian Defense Ministry have appeared on the network. Currently, the car with the tail number 916 is undergoing flight tests, the blog reports
bmpd
with reference to aviaforum.ru.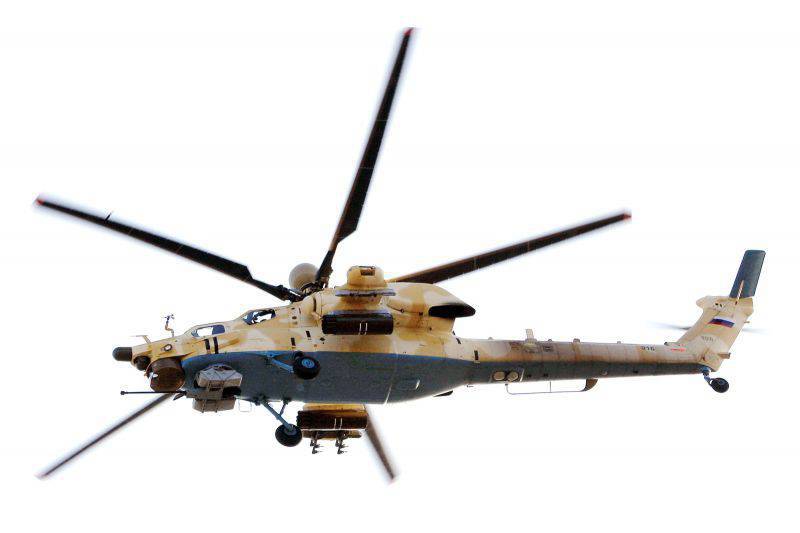 "The helicopter has a characteristic color, is equipped with a N025E supra-sleeve radar and has dual controls, similar to the Mi-28UB modification," the blogger notes.
The construction of Mi-28НЭ helicopters is carried out in accordance with the contract signed in December 2013 for the supply of 42 machines to Algeria.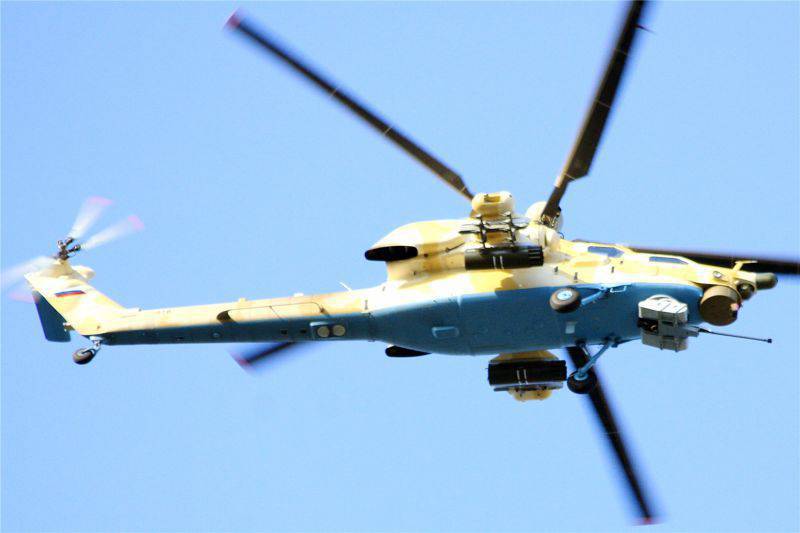 According to the blogger, Algeria became the second foreign customer of these helicopters after Iraq, which concluded a contract for the supply of X-NIMX Mi-2012HE in 15.
In addition, Rostvertol continues building Mi-26Т2 helicopters for Algeria under a contract from 2013. Initially, 6 machines were ordered, but in 2015, the order was increased to 14 units.

Currently, the third and fourth helicopters are ready for transmission.