The first representative of the improved project 885М "Yasen-M" nuclear submarine "Kazan" will be transferred to the Russian Navy with a delay of one year, according to
MIC
with reference to tass.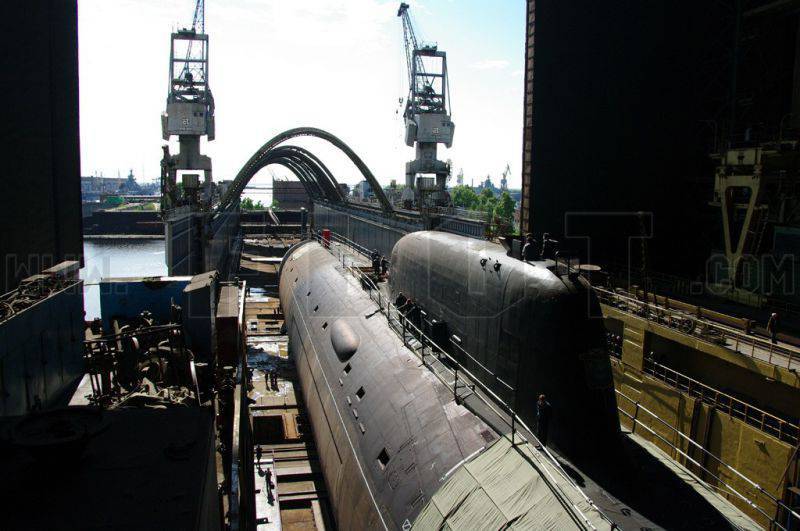 "Under the terms of the contract, Kazan should be transferred
the fleet
in 2017, but it's now clear that this period will not be sustained. The Navy will not receive this nuclear submarine until 2018, "a source in the defense industry told the agency.
According to the interlocutor, the reason for the shift to the right is the novelty of the project.
"The head boat is always built much longer serially. In addition, there are insufficient industrial opportunities, including in terms of import substitution, since Kazan must have electronic equipment and other stuffing exclusively of Russian manufacture, "he explained.
The first submarine of the 885 project, Sevmash, transferred to the fleet in 2014. All subsequent Ash Trees - Kazan, Novosibirsk, Krasnoyarsk and Arkhangelsk - were laid (from 2009 to 2015) already on an improved project.
Help "MIC":
"Multipurpose nuclear submarines of the Yasen type have a surface displacement of 8,6 thousand tons, a submerged one - 13,8 thousand tons. They can dive to 600 meters and develop underwater speed at about 30 nodes. The project used a mixed design system - a light hull encloses only a part of a solid hull in the bow of the boat to reduce noise. For the first time in domestic shipbuilding, torpedo tubes were placed not in the nose, but behind the central post section. Ash Trees is being armed with Onyx and Caliber cruise missiles, homing torpedoes. "