In recent days, the world media reported on the arrival of the Chinese aircraft carrier "Liaoning" in Syrian Tartus in order to assist Moscow and Damascus in the fight against the Islamic State terrorist organization. The newspaper dealt with the situation
Kommersant
.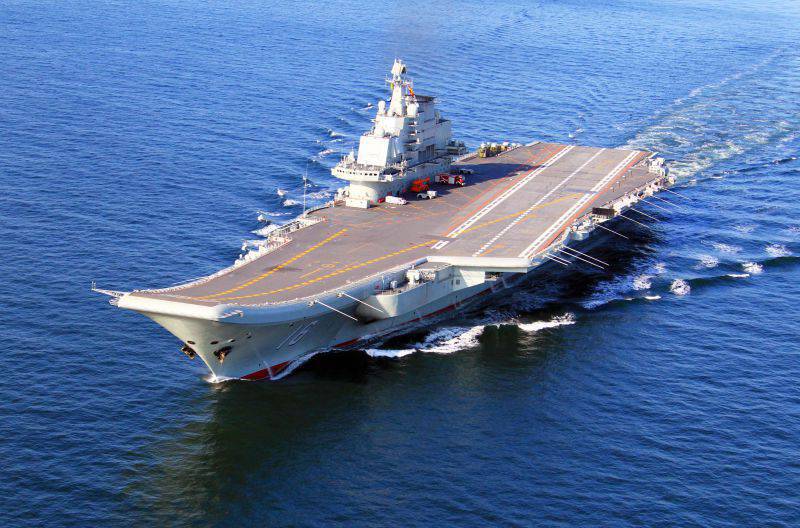 The first to report on an aircraft carrier was published on September 23 by the Lebanese portal Al-Masdar Al-Arabic. With reference to the Syrian military resource reported that "Chinese ships passed through the Suez Canal 22 September, and the military will have to arrive in Tartus within six weeks."
After a day of 3, the Israeli site DEBKAfile wrote about this, adding that the aircraft carrier "will soon be transferred to a squadron of carrier-based fighter jets X-15", which will deal with the destruction of the Islamists.
Interest in
news
fueled a not very specific statement by the representative of the Chinese Foreign Ministry, Hong Lei: "China opposes terrorism in all its forms and is ready to work with the world community to combat terrorist forces."
But the Chinese military put it more clearly. "This is pure rumor. China could not send warships to Syria to support one of the parties to the conflict. China's position is to enable the Syrian people to decide their own future, "said PLA Naval Academy professor Zhang Junse.
"The 152 squadron of China's naval forces is located in the region of North Africa and the Middle East, but there are no aircraft carriers in it," explained the professor. - It is usually used to protect sea traffic from pirates, but now makes a round-the-world tour. The detachment actually passed through the Suez Canal 22 in September to get to the Baltic across the Mediterranean Sea. "
The participation of the aircraft carrier "Liaonin" (the former Soviet cruiser "Varyag") in the Syrian operation caused great doubts among Russian expert at the Center for Analysis of Strategies and Technologies Vasily Kashin. "Perhaps China will still decide to send troops to Syria, for the PLA it would be a great debut abroad. But, firstly, it would not be a training Liaonin, but amphibious ships of the type 071 Project, and, secondly, it is rather strange to do this before the UN General Assembly meeting, "he said, expressing confidence that the leaders of the states their actions in Syria will be coordinated there.