Activists of the "Right Sector" intend to deprive the Crimea of ​​electricity and block the sea communication with the peninsula, reports
Look
With reference to the representative of the 13 Battalion, DUK PS Alexei Byk.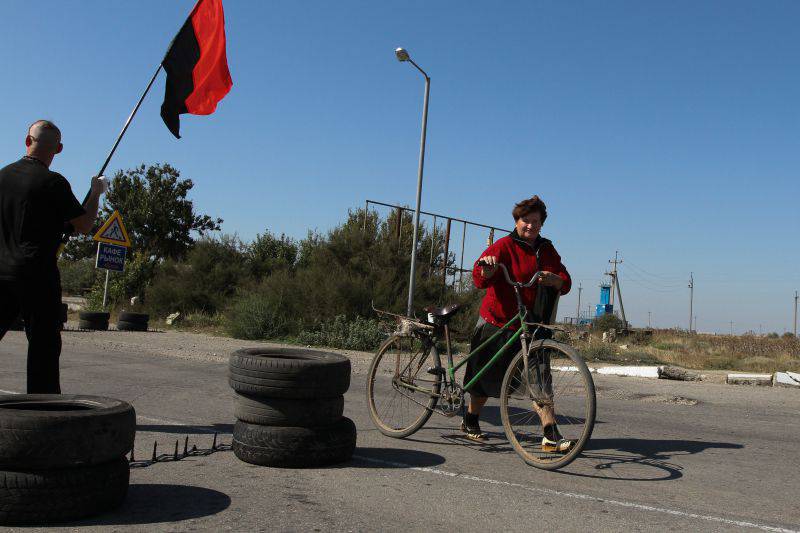 "This is only the beginning, we will block the entire railway communication, but this branch was the first because it leads directly to the Crimean Titan plant, which belongs to the Ukrainian oligarch Firtash," the nationalist said.
"Why precisely Firtash? Because it is associated with our current president, Petro Poroshenko, with whom we once signed certain agreements, the content of which we still do not know. Poroshenko does not inform us about this, "he explained, adding that" The Right Sector "sees opposition to the attempts of the Poroshenko regime to profit from the tragedy of the Ukrainian people in the blockade of the Crimea."
"In the future, we are planning to disconnect the Crimea from electricity consumption, plan to cooperate with border units and want to block the sea traffic, that is, turn the Crimea into a full-fledged island," said Bull.
Yesterday the head of the Ukrainian Ministry of Energy Demchishin said that Kiev plans to increase the price of electricity supplied to the Crimea from 3,42 to 3,95 rubles. per kWh
Earlier, Deputy Minister of Housing and Utilities of the Russian Federation, Andrei Chibis, stated that "Crimea will cope with a power outage," if Kiev does decide to take this step.