В
блоге
The Center for Analysis of Strategies and Technologies has published material on the modernization of the PLA Navy destroyer project 051B Shenzhen, which is to receive new weapons and electronic equipment. It is noted that according to the photographs presented by the Chinese media, it can be concluded that the works are "in full swing."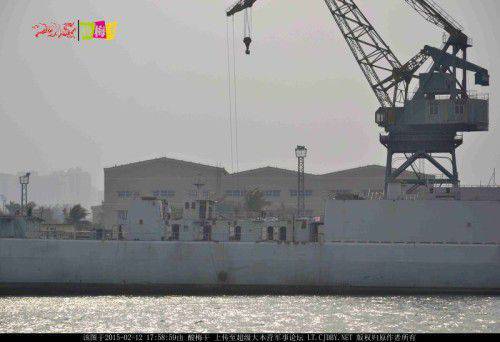 Dalian Shipbuilding Plant (Dalian Shipbuilding Industry Company (Group), State Shipbuilding Corporation of China Shipbuilding Industry Corporation - CSIC) began construction of this ship in the 1995 year, its launching took place in the 1997 year, its incorporation into the 1999 of the year.
"At that time, this destroyer with a total displacement of 6600 tons was the largest and most modern warship built in China. For the first time in the practice of Chinese military shipbuilding, a number of innovations were implemented, including a set of measures to reduce radar visibility, the ZKJ-6 BIUS was developed by CSIC Research Institute-709, a new Chinese-made boiler and turbine power plant, the composition of radar equipment was significantly updated, " - noted in the material.
According to guancha.cn, in the process of modernization, the old paired 100-mm AU PJ-33 will be replaced with a new H / PJ-87, 37-mm AU type 79 on the system FL-3000 and ZAK type 730, PU ZRK HQ-7 to install vertical launch for the modern ZRK. In addition, a full upgrade of electronic equipment is planned.