President of Ukraine Petro Poroshenko praised the speech of the American President Barack Obama in the course of communication with journalists.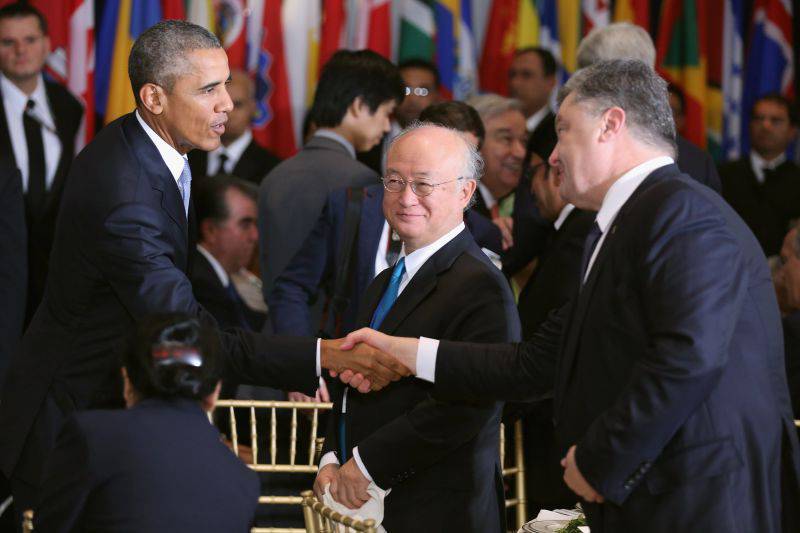 "I think the speech of the president (USA) was very strong," RIA quotes him.
"News"
.
It is also worth noting that the Ukrainian delegation left the hall of the UN General Assembly before the speech of Russian President Vladimir Putin. This was announced on Twitter by the permanent representative of Ukraine to the UN, Yuri Sergeyev.
"Our delegation left the hall during a speech by Comrade Putin," he wrote, supplying the message with a snapshot of the empty seats of the Ukrainian delegation.
In addition, according to him, the Ukrainian flag was deployed on the balcony of the General Assembly Hall.
The Ukrainian delegation came out at the beginning of a speech by the King of Jordan Abdullah II, after which Vladimir Putin spoke.