The Syrian government forces, fighting for a long time with terrorists from various groups, suffered heavy losses in armored vehicles: during the war years hundreds of vehicles turned into scrap metal. Unfortunately, a significant percentage of them are
Tanks
T-72. Writes about this
Messenger of Mordovia
.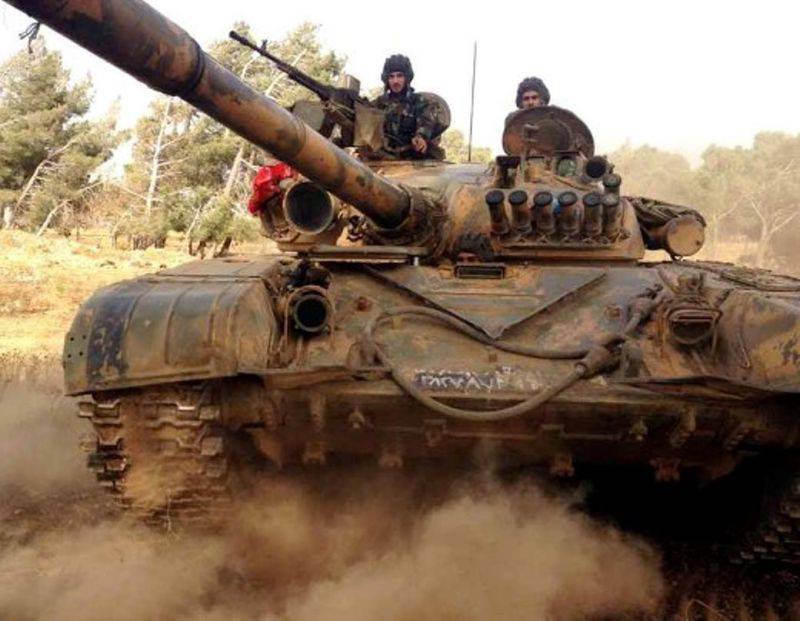 "The situation is so critical that more and more often in combat formations of the most combat-ready units, which previously used exclusively seventy-twos, we now see old T-55," writes the author of the article, Lev Romanov.
These tanks are easy to learn, they are easy to repair in field conditions. However, they are easy and hit, even outdated anti-tank ammunition. The lack of multi-layered armor makes cars vulnerable.
Therefore, the issue of replenishing the Syrian tank park is by far the most relevant.
According to the author, "there can be no talk of any supply of modern T-90 tanks, since the Syrians need a more familiar and, therefore, mastered technology without any problems." He suggests that T-72AB and T-72B1 be considered as "candidates".
"The first cars are well known to the Syrians, but it seems that the T-72B1 will also be mastered as soon as possible. The main thing is that these tanks undergo at least minimal refinement for local specifics, "writes Romanov.
According to him, tanks should have at least "lattice protivokumulyatnye screens" and the protection of the commander, using heavy machine gun NSVT.
"The Syrians would also have been able to use upgraded T-55M, T-62M, T-55MB and T-62MVs in terms of survivability, but according to some reports, these tanks were disposed of during the previous leadership of the Ministry of Defense," concludes Romanov.