A spokesman for the press service and information department of the RF Ministry of Defense on the Strategic Missile Forces, Colonel Igor Yegorov, said that in Yoshkar-Ola Oblast formation final inspections and exercises began with the participation of several thousand military personnel under the control of the commission of the Strategic Missile Forces command.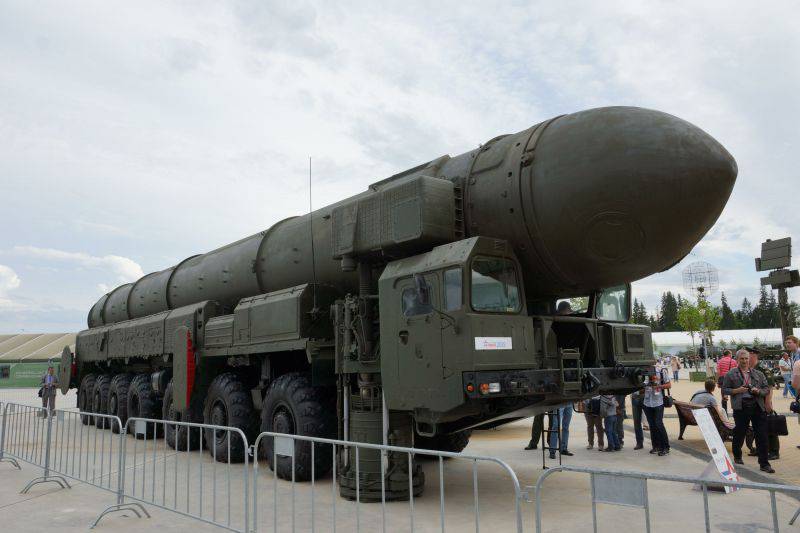 Armed with this missile compound are mobile ground missile systems "Topol".
"The purpose of the exercise is to assess the coherence of actions of units and subunits of the formation, practical actions and command skills, military personnel during the preparation and implementation of combat readiness activities, and work out standards in any conditions and time of day. In total, about 3000 military personnel and more than 200 units of equipment will be involved in the conduct of the inspection and training, "RIA reports Yegorov
"News"
.
In addition, the head of the press service of the Higher Military Education, Alexander Gordeyev, said that the rocket launchers of the Eastern Military District carried out combat launches at a distance of 300 kilometers using the Iskander-M complex, destroying the command post of the conditional enemy.
"The units of the BBO missile formation successfully conducted a combat launch of a cruise missile from the Iskander-M operational-tactical missile system. The active phase of the tactical exercise was conducted at a specialized training ground in the Astrakhan region, "said Gordeev.