The Indian Defense Ministry will begin testing BrahMos Russian-Indian missiles (BrahMos) from the Su-30MKI Indian Air Force in the second half of autumn.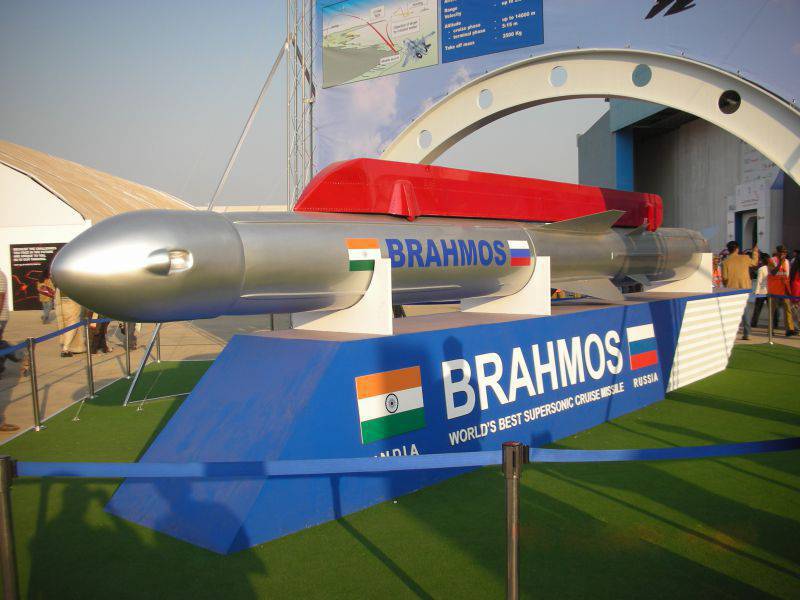 "The first stage of testing will begin approximately at the end of October - beginning of November," the RIA source close to the defense department quotes
"News"
.
In total, four stages of testing are planned, and during each of them a different rocket will be used. During the first - a mass-dimensional mockup, the second - a mock-up with sensors, during the third one there will be throwing tests, during the fourth a standard rocket will be tested.
To date, successfully completed sea and ground tests of the rocket.
Earlier, the general director of the Russian-Indian joint venture BrahMos Aerospace Sudhir Mishra reported on the readiness to test the rocket and launcher, as well as the completion of the modernization of the first Su-30MKI multi-role fighter by Hindustan Aeronautics Corporation.
The rocket version for launching from an air carrier has a lower weight, as well as additional tail empennage, which provides greater aerodynamic stability during launch during separation from the aircraft carrier.