Designed for
tanks
an electromechanical stabilizer will allow the crew to rotate the turret and manipulate the gun in the "silent observation" mode, reports
RIA News
a message from the lead software engineer of the Signal Research Institute (included in Rostec), Oleg Kulikov.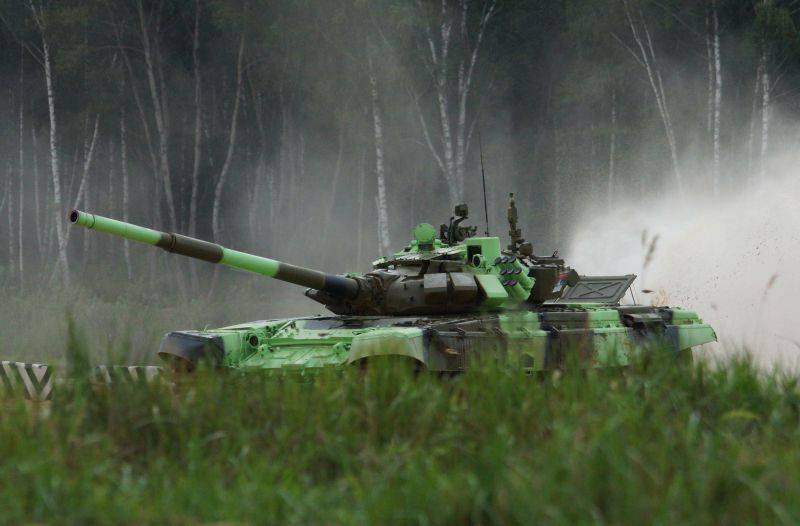 "In the stabilizer of tank armament 2E58, the hydraulic drive is replaced by electric. This allows drastically - up to 10-15 times - to reduce the power consumption of the stabilizer and implement the so-called "silent observation" mode, when the gunner and tank commander can rotate the turret, raise and lower the gun, fire without starting the engines, only due to the tank battery operation. A version of this stabilizer is also being developed for the T-90MS, a new export version of the T-90.
- told Kulikov.
According to the engineer, "the earlier 2E42 stabilizer installed on the T-72, T-80, T-90 production tanks consumes about 70 amps, so if you turn it on only from the onboard network, the tank battery will instantly sit down, therefore you need to turn on engines.
He noted that the new stabilizer "will radically reduce the cost of maintenance and fire safety in the tank, as it does not use working hydraulic fluid, which, when the hose is broken, floods the entire tank interior and may cause a fire."
The 2E58 will be used mainly for the modernization of the T-72 tanks. "Currently, the stabilizer is being tested," - said the representative of the All-Russian Scientific Research Institute "Signal".