The Ministry of Defense of Azerbaijan reports of bloody armed clashes in Nagorno-Karabakh, which began on Monday night. At the same time, official Baku blames the Armenian party for the escalation of the conflict in the republic. In the press service
main military department
Azerbaijan speaks of what is known about the ten dead: three are soldiers of the Azerbaijani army, seven people are Armenian soldiers.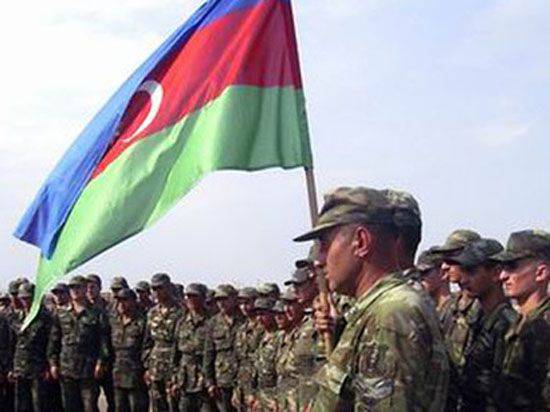 From the press service of the Azerbaijani Defense Ministry:
On the night of 27 on September 28, as a result of preventive measures, it was possible to prevent the activation of the enemy. Armenian military units using manpower and military equipment fired on positions and attempted to carry out an attempted attack - seven Armenian soldiers were eventually killed, many wounded.

Azerbaijani casualties: soldiers Rauf Aliyev, Neman Ahmedzade, Zohrab Mustafazade.

Units of the Armed Forces conduct an operation on the front lines to prevent new provocations.
Meanwhile, the administration of the Nagorno-Karabakh Republic states that there was no attack on the Azerbaijani positions, and that the statement about the seven dead Armenian servicemen is an invention of Baku.
In the Ministry of Defense of Armenia
expressed in the spirit that the Azerbaijani soldiers themselves carry out armed provocations in the border areas, which often leads to casualties among the civilian population.
The statements of Baku and Yerevan, apparently, are diametrically opposite once again, and the ongoing armed clashes in the Nagorno-Karabakh region clearly do not contribute to the de-escalation of the conflict between the two states. But the third force may well take advantage of this situation to kindle a fire of war with a new force. Baku and Yerevan should sit down at the negotiating table, because they understand perfectly well what the inability to achieve consensus on such an acute issue can lead to.