Having not built the minimum number of F-22 Raptor tested to maintain air superiority (instead of 243 airplanes, only 187 was built), the Pentagon hurried to announce their replacement with the "long-suffering" F-35, the founder of the military direction blog "Foxtrot" writes in its article. Alpha »Tyler Rogaway. Article leads
RIA News
.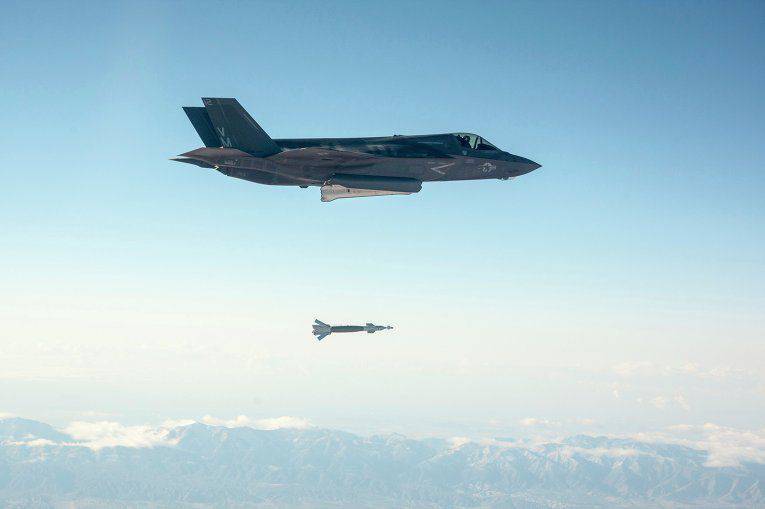 The analyst notes that "while" Raptors "were proving their viability in the air, fierce battles were fought over the future of the F-22 program. Robert Gates, who led the Pentagon with two administrations - Barack Obama and George W. Bush, insisted that the project should be closed due to the fact that it is too expensive, and the fighters are suitable "only" for breaking into the enemy's air defense and for destroying with missiles air-to-air class. "
According to him, "Gates' proposals came at the very moment when the price of the experimental F-22 samples began to fall sharply." So, "in the last batch of 60 fighters, one plane could cost $ 137 million - about the same now the" affordable "F-35 sample costs," notes Rogoway.
As a result, the program was closed and switched to F-35, the "achievements" of which were already causing doubts. Gates explained this decision as follows: "The Air Force needs a fighter capable of fighting in modern combat conditions and according to the scenarios that the United States will most likely face in the coming years."
"To maintain air superiority, I consider it necessary to build a fifth-generation tactical fighter, which could be produced in the right quantity and within a moderate budget," the Minister of Defense said at the time.
The expert, in turn, notes that "the F-22 project was close to making a" price coup "- at some point the fighter developers were ready for production at a price of less than $ 100 million per aircraft."
In fairness, it should be noted that Gates was not alone in his desire to close the project - he was supported by Senator McCain, who many times criticized the high cost of F-22. In addition, "here and there, the forecast that one of the strategic competitors of the USA, China, would not bring its analogue up to the middle of the 2020s, was slipping into the air," he writes.
"At the same time, China already has two fighters, one of which, J-20, entered service even before the last F-22 left the production hall," the author states.
United States Air Force Chief Executive Michael Moseley was against the closure of the program, he said that such a move "will be one of the most strategically ill-considered decisions taken in the last 20-25 years."