Last week, an image of a monument to a Soviet soldier-liberator at the Treptow memorial complex (Berlin) with a scandalous signature appeared on Twitter on the BBC Russian Service (BBC):
In Germany, this memorial is sometimes called the "grave of an unknown rapist," but why?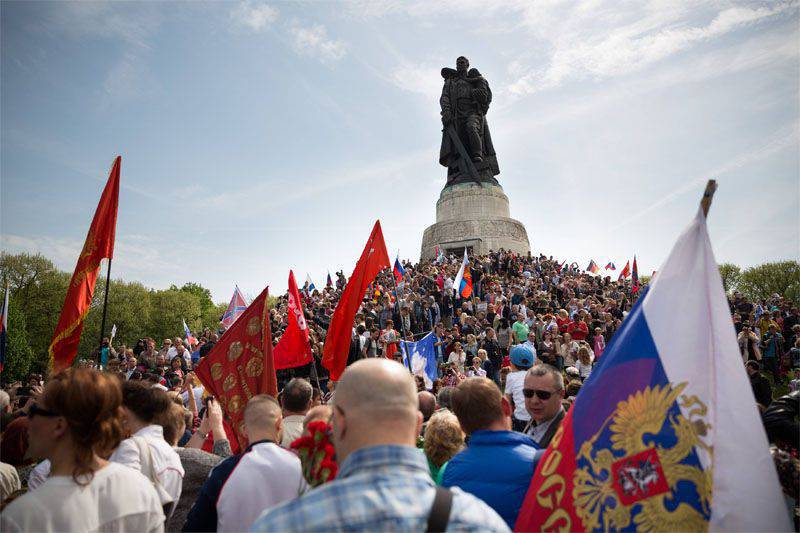 At the same time, the link in the tweet "Bi-Bi-C" led to the material of journalist Lucy Ash, in which she stated about the alleged "historical fact" of tens of thousands of rape by "Soviet soldiers" residents of Germany. On
"Military Review" this material
already discussed.
On the same day, Runet criticized the BBC service, and the latter had to apologize:
We removed the Twitter post and the image caption as offensive and inconsistent with BBC standards. We sincerely apologize.
However, the apology looked a little sly, since removing the post on Twitter, the BBC did not even think about deleting Ms. Ash's article, and this material "about the rape of German women by Soviet soldiers" is still "hanging" on the pages of the western information agencies.
Obviously, neither Ms. Ash nor the entire "BBC Russian Service" are willing to get involved in the fact that in the event of outrage upon a woman by any Soviet soldier during the Great Patriotic War, a military tribunal, usually terminated capital punishment. If the BBC does not know about this, then they should pay attention to the interviews of journalists.
LifeNews
with a veteran of the Second World War, in which he talks about the tribunals for violators of law:
(...) they (the soldiers who violated the law) were taken out to be shot before the regiment.
It turns out that the Western media are ready to use any methods for provocation today, including any publications about "Germans raped by the Russians" written by Goebbels in the last months of his life.