On Saturday at the border guard post "Kunichina Gora" in the Pskov Region, on the bridge over Piusa, an Estonian intelligence officer Eston Kohver was exchanged for Alexei Dressen, who served time in Estonia for espionage activities. Both security officers have already returned to their families, writes
Kommersant
.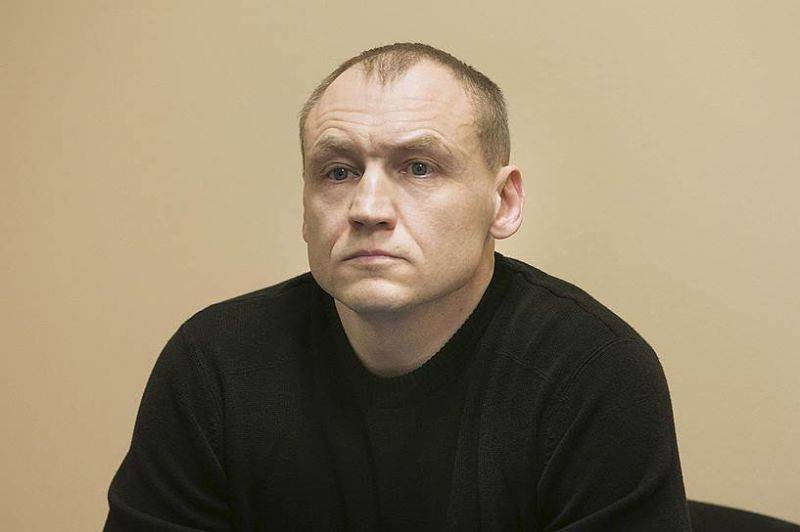 Eston Kokhver
In Tallinn, with the participation of Kokhver, a press conference was held, at which the intelligence officer thanked "everyone, everyone, everyone" and left in a couple of minutes. As explained by the chief of the Estonian security police (Kapo), Arnold Sinisal, "Mr. Kohver has been granted leave, after which he will decide whether he will continue to work in the department."
As for Dressen, he yesterday, together with his family and friends, celebrated his 49 anniversary. He also, like Kokhver, served at KAPO, having access to valuable information relating to the activities of Western intelligence services in the territory of the Russian Federation. According to Kommersant's sources, his reports sent to Moscow "helped identify agents working for foreign intelligence in Russia." Dressen also covered the activities of foreign intelligence services, incl. British MI-6, in Estonia.
In July, 2012 Mr. Alexey and his wife Victoria were found guilty of treason and sentenced by a Tallinn court: he was sentenced to 16 years of imprisonment, she was sentenced to 6 years of probation. In addition, the court ordered Dressen to pay € 142,9 thousand (his so-called "criminal income") and confiscated an apartment owned by the spouses.
Kokhver was detained by officers of the FSB 5 on September 2014 in the Pskov region while crossing the Russian border. According to the newspaper, "during the detention, the Taurus pistol with cartridges, € 5 thousand, 50 thousand rubles, a watch with a built-in voice recorder, as well as materials having the character of a reconnaissance mission" were seized from him.
This August, an Estonian for espionage was sentenced by a Russian court to 15-years of imprisonment with payment of a fine of 100 thousand rubles.
Tallinn did not recognize the legality of the sentence, insisting from the very beginning that Kohvera was detained on Estonian territory.
"The fact that Eston Kohver can be exchanged was started almost immediately, since neither he nor his defense appealed against the verdict, and the convict's lawyer said that the Estonian Foreign Ministry should decide on the complaint," Kommersant writes.
The decision to exchange the Russian side was made on the basis of the Foreign Intelligence Act, which states: "The state is obliged to fully facilitate the unconditional release of the personnel of the foreign intelligence body of the Russian Federation and members of his family who were detained, arrested or convicted outside the territory of the Russian Federation in connection with the implementation of intelligence activities. "
It is possible that the provisions of this law will be applied to Russian citizens convicted by Ukrainian courts in cases related to the conflict in the Donbas.