Russia's permanent representative to the UN, Vitaly Churkin, during his speech Poroshenko left the General Assembly hall, but other members of the Russian delegation remained in the hall, reports
RIA News
message from a diplomatic source.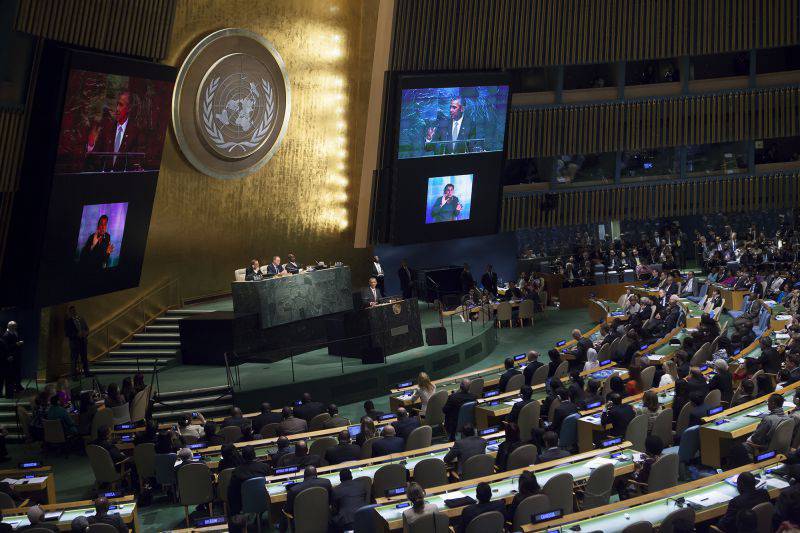 The interviewee noted that Sergei Lavrov was not in the hall - he was in the waiting room and was preparing for his speech.
"It is wrong to say that the Russian delegation left the hall during a speech by the Ukrainian leader. Only the head (permanent representative of the Russian Federation Vitaly Churkin) left the hall, while a significant part of the delegation was in the hall, "said a source.
"As for Lavrov, he did not go anywhere, but waited for his turn to go to the podium (according to the order of speeches) in the waiting room," he explained.
At the same time, the Ukrainian president was late, and his speech was postponed to a later time. He made a speech directly to Lavrov.
"He (Poroshenko) missed his turn, came later. This happens. There is nothing wrong with that, "said the source.
Another agency interlocutor said: Poroshenko was late due to the fact that "he spoke elsewhere."