US Secretary of State John Kerry said during a press conference before talks with Russian Foreign Minister Sergei Lavrov that coordinated efforts are needed to fight the terrorist group Islamic State, but so far there are none. Such comments he made in connection with the creation of the Russian Federation, Syria, Iraq and Iran, the focal point for countering the IG in Baghdad.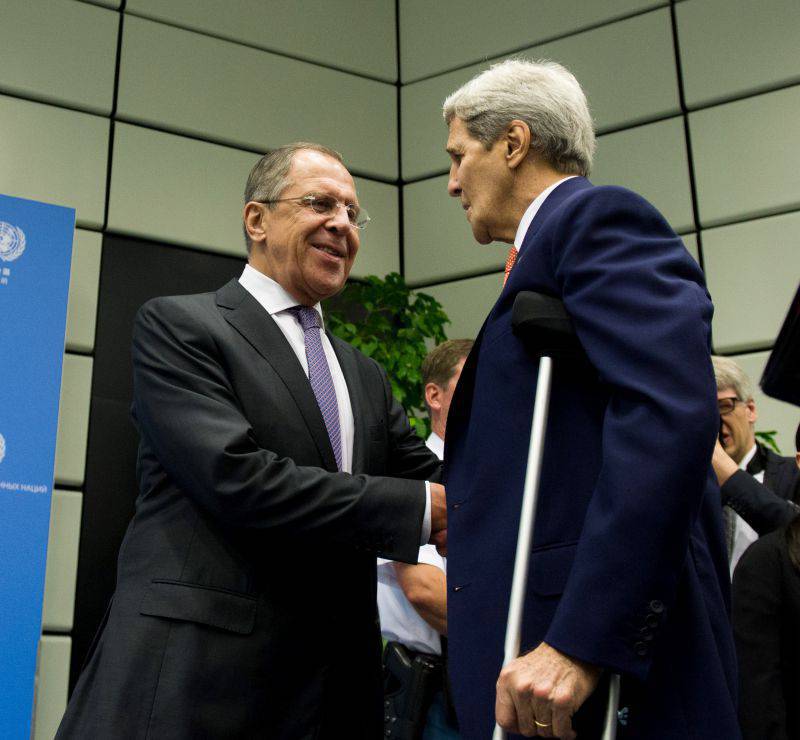 "All efforts should be coordinated until this happens," - quotes Kerry RIA
"News"
.
The US Secretary of State stressed that it is necessary to assess the progress and influence of this initiative, and this issue will be discussed during the negotiations between the presidents of the United States and the Russian Federation.
In turn, Russian Foreign Minister Sergei Lavrov said that the main purpose of the coordination center in Baghdad is to coordinate efforts to combat IS.
"We are coordinating actions (with partners) in the fight against LIH," he said.
The center, created by the Russian Federation, Syria, Iran and Iraq, will collect, process, summarize and analyze data on the situation in the Middle East region, transferring them to the general headquarters of these countries.
Earlier, Russian President Vladimir Putin said that he personally informed the heads of Turkey, Saudi Arabia and Jordan about the creation of such a focal point. In addition, according to him, the United States was informed about this.