Syrian
aviation
attacked the headquarters of the Dzhunud Kasekaz terrorist group, located in the El Raud area of ​​the northern province of Latakia, destroying 38 foreign mercenaries.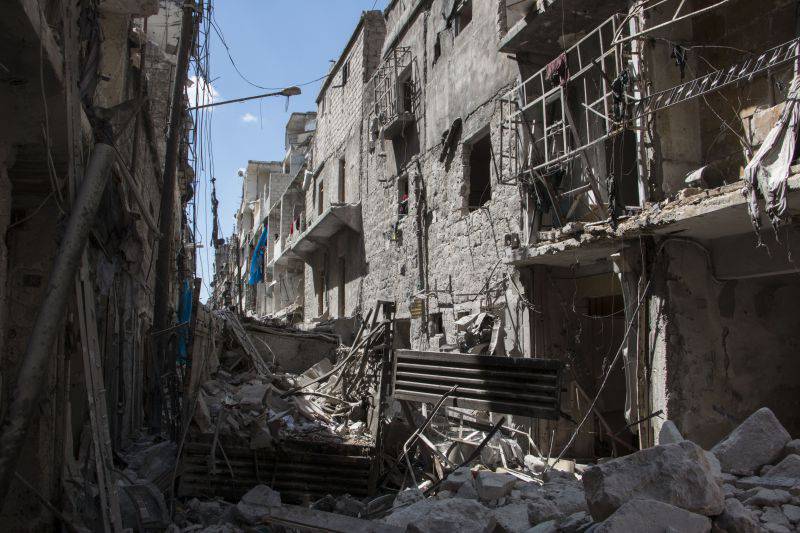 "The planes launched missile strikes against the headquarters of the" Junud Kauak "in the El-Raud area. 38 terrorists killed, quoted military source RIA
"News"
.
The source noted that most of the militants were foreign mercenaries who fought against the Syrian army.
Last week, Syrian air forces destroyed around 25 militants "Dzhebhat al-Nusra" and "Junud Kauak" in the settlement of Zahia in the province of Latakia.
It also became known that the first strikes against the positions of the militants of the "Islamic State" on the territory of Syria were inflicted by French aircraft. According to French Prime Minister Manuel Valls, they were applied "in self-defense".
These reports commented on the official representative of the Russian Foreign Ministry Maria Zakharova.
"I would like to know in more detail about the concept of self-defense in the form of air strikes against a non-attacking state without its consent, as well as its compliance with international law." The instigators are: the referendum in the Crimea is annexation, and air strikes without the sanction of the Security Council and the consent of the government are self-defense. On what basis do you act on the territory of a sovereign state, bypassing the legitimate government, which does not support, but selflessly struggles with this very IG? "She wrote to Facebook.
According to Zakharova, "this is no international law, this is its destruction before the eyes of a shocked international community."