But you know yourself: senseless mob
Changeable, rebellious, superstitious,



Easily empty hope betrayed,
To instant suggestion is obedient,
For the truth is deaf and indifferent,
And she feeds on fables.
A.S. Pushkin "Boris Godunov"
Nothing happens in the world if people don't know about it. No information, and no events either. For an event to take place, you need to tell about it, or write about it, or show it. However, after the event became the property of the public consciousness, human memory over time casts its oblivion. Of course, you can go to the library or "google" it on the Internet, but do they all do it, because the intellect and the public consciousness are completely different things.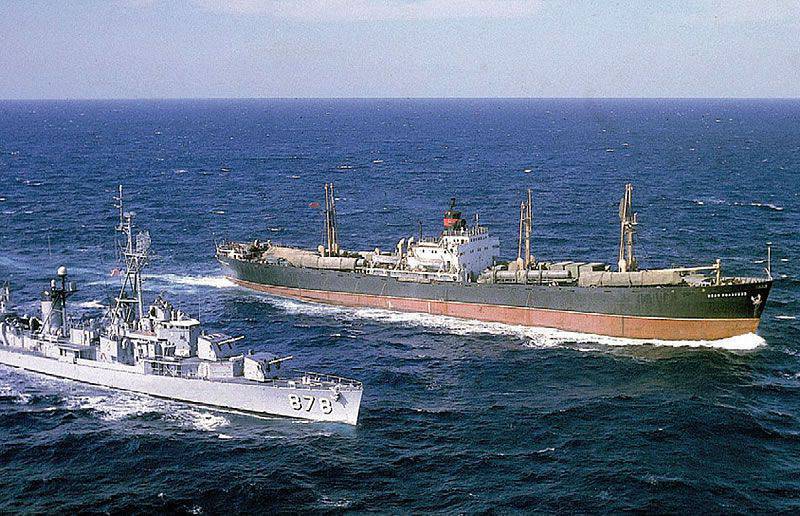 It is clear that a modern person who does not have a professional education quickly forgets everything that is not in the range of his usual affairs. But what about historical knowledge? It is believed that it makes a person a citizen. But can a person with cereal in his head be a real citizen? Probably not. On the other hand, it is difficult to expect from the baker that he remembered the years of the reign of Ivan Kalita and could say for sure that he spent a third of his life in Moscow, a third on the road, and a third in the Horde. But on the other hand, he still should know something, right? And so what is the degree
historical
awareness to consider him a citizen? Surprisingly, it is most likely impossible to calculate this indicator! After all, for each he will be different. Someone will not know anything, but at the first request he will go and take death "for his own and his own land." And someone will know everything, including the fact that "the genesis of the problem is there a god, differentiates as irrational," but ... immediately selects "a barrel of jam and a basket of cookies." However, you must admit that it is still important to identify the level of awareness of citizens of your city about an event that, most recently, by historical standards, has affected our entire country.
We decided to figure this out with reference to the city of Penza, referring to the topic of the Caribbean crisis. An important event? Of course! He was talked about and talked about on television and in various kinds of media. So there is information about those crucial days in school and university textbooks, people who remember this, are still alive, mention this event of the recent past is also quite often. That is, if someone did not know about it, he would be interested in hearing. Another reason is that this event, although important, has happened a long time ago and personally does not affect anyone today. It was and it was!
So we asked the students of the specialty "Public Relations and Advertising", studying at the law faculty of Penza State University, to interview the residents of Penza and ask them just one question: "What do you know or remember about the 1962 Caribbean crisis of the year?" Our students are responsible and know their stuff. Moreover, such surveys are very interesting to them, since in the future this is their bread: you need to be able to organize them, conduct them and, accordingly, process the results. In total, 180 residents of all ages were interviewed. Of course, for a city with a population of thousands of people in 500, this sample (quota by sex and age), due to its small size, is not quite representative. A representative sample of 500 people should be considered. However, the overall picture allows us to find out quite accurately. So (M - man, F - woman):
1. J., 47 years: - I know nothing.
2. M., 47 years: - 1962 year. Kennedy and Khrushchev - the main participants in the Caribbean crisis. Kennedy began to deploy a program of ballistic nuclear missiles. In response, Khrushchev placed our missiles in Cuba, having previously established friendly relations with her. This created a tense situation, in fact, the world was in danger of starting a nuclear war. As a result, by the method of mutual concessions, diplomats resolved this problem, but the missiles in Cuba remained. Khrushchev tapped his boot on the podium and said that "we showed them the fuck."
3. M., 21 year: - I know everything about the Caribbean crisis. In 1962, it began unnoticed. During the Cold War, the United States very thoughtlessly placed its nuclear ballistic missiles on the territory of a European country. The USSR made a "knight's move" and brought its missiles to Cuba. Because Cuba is located next to America, the latter declared the USSR an aggressor. Then everything began to develop, they began to install their warheads one by one. The whole world froze in anticipation of a nuclear war. "
4. G., 20 years: - The Cuban crisis was in 1962 year. The United States deployed its nuclear warheads in Turkey, in response to which the USSR, under the pretext of helping the socialist revolution in Cuba, installed nuclear charges on Liberty Island.
5. M., 79 years: - It was in 62 year. Our government has deployed missiles with nuclear warheads .... Until now, there is no clarity, this is still a secret matter, but we did not have such missiles that would reach America. And here at the side of Cuba. For America, it was a real threat during the Cold War. And the American reconnaissance aircraft filmed everything and found rockets. Panic began in America, President Kennedy took action - he gave the command to blockade the island. The point to the war. N.S. Khrushchev called Kennedy, and they agreed, although the world was on the brink of war, and the troops were already on full alert. Traded Cuba for Turkey. Agreed on this. It has passed.
6. G., 24 of the year: - I do not remember anything. But I can google if necessary.
7. G., 20 years: - Oh, well, the Americans attacked poor Cuba, which was a revolution. Cuba won, but amerikosy did not like it.
8. M., 40 years: - The crisis between the United States and the USSR during the Cold War.
9. M., 18 years: - I apparently overslept the story about this in a history lesson.
10. M., 19 years: - I only know that they wanted to detonate an atomic bomb.
11. M., 23 of the year: - I know nothing.
12. M., 48 years: - A terrible crisis, we deployed missiles in Cuba, the USA is about ... s, they got hysterical and they asked the USSR to pull missiles, even the Americans began to build bomb shelters.
13. M., 55 years: - I know nothing about him.
14. M., 38 years: - Yes, I know, this is when Nikita Sergeevich Khrushchev almost fell out with the United States. In response to something (I do not remember what), Cuba decided to deploy our missiles with nuclear warheads. They were carrying them in secret, but the Americans were ready to attack and hit 1 with a blow, but thanks to the exposure, they did not fight. And in general there are a lot of details, but I don't remember well ...
15. M., 80 years: - Nothing.
16. G., 22 of the year: - Oh ... Nikitka beat on the table with an evil shoe: "I'll show you fucking mother !!!" he shouted!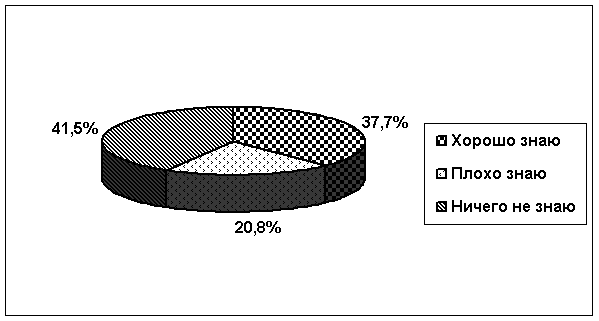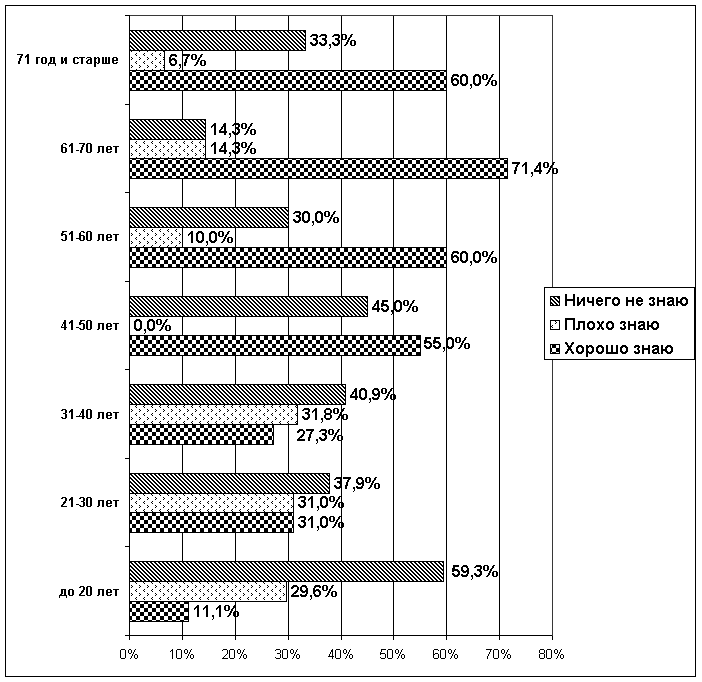 As you can see, the results are rather curious. It cannot be said that only young people know nothing about the Caribbean crisis. Among the people of the older generation there are also quite a few of them and this is simply amazing. Where were they at this time? Or is this the last stage of sclerosis? Men are better informed about the crisis than women, but this is just not surprising, because for them "politics" was always interesting. However, it is obvious that the awareness of many of our citizens is rather strange. Many events in their heads were mixed up - "horses, people, mixed up in a heap. And some people obviously feed on fables testifying to the domination of the philistine worldview in their environment and to the limit of mythologized consciousness. And it is not clear where these myths came from. Suppose we know that Pravda first denied the presence of our missiles in Cuba, and then even recognized the presence of Il-28 bombers, but such trifles are not important in this case. It is important to distort many events and the imposition of one event on another. Such myths are very difficult to correct and they are the basis of historical nihilism. "I know how it was, but they tell me wrong! So, historians all lie! "
As a result, we can conclude: if we want people to not forget about such events, such magazines as "Questions of History", "History in Details", "Homeland", etc. are very necessary. Moreover, they must be in every school library and in every library in general, and in turn it is necessary to have pages on the Internet and support in social networks, from where modern young people derive 70% of information. Of course, such a site as a MILITARY REVIEW in this case is of paramount importance. Although the main thing, of course, is that people not only read, but also that then they have at least something left in their heads!