Along with the creation of new combat vehicles, the question of the modernization of obsolete equipment is always topical. One of the options for improving the existing fleet is a combat module with a remote control "Arbalet-DM" shown on the RAE-2015, writes
Messenger of Mordovia
.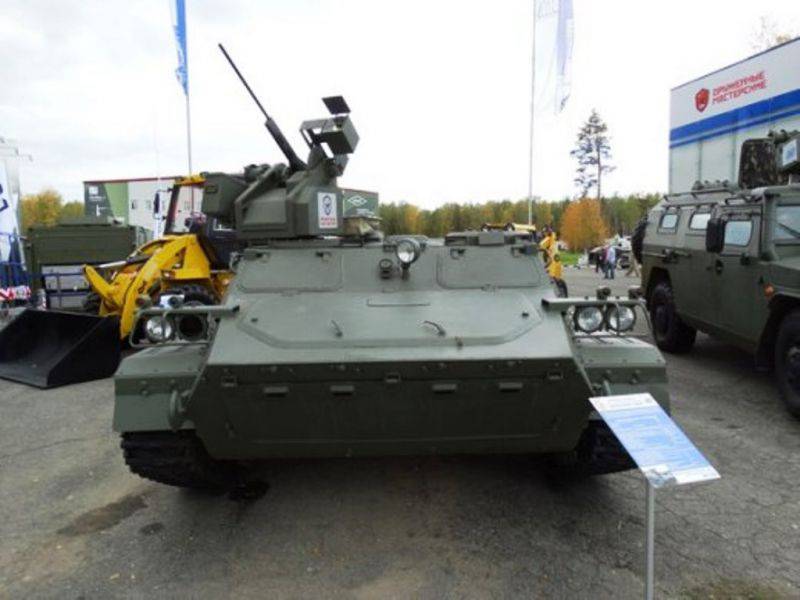 A light combat tractor equipped with this module was demonstrated at the exhibition in Nizhny Tagil.
According to the developers of the "Crossbow", the module "is an automated tool designed to destroy enemy personnel, its firing points, vehicles and air targets." It can be installed "on wheeled and tracked armored vehicles, surface vessels and stationary points of object protection."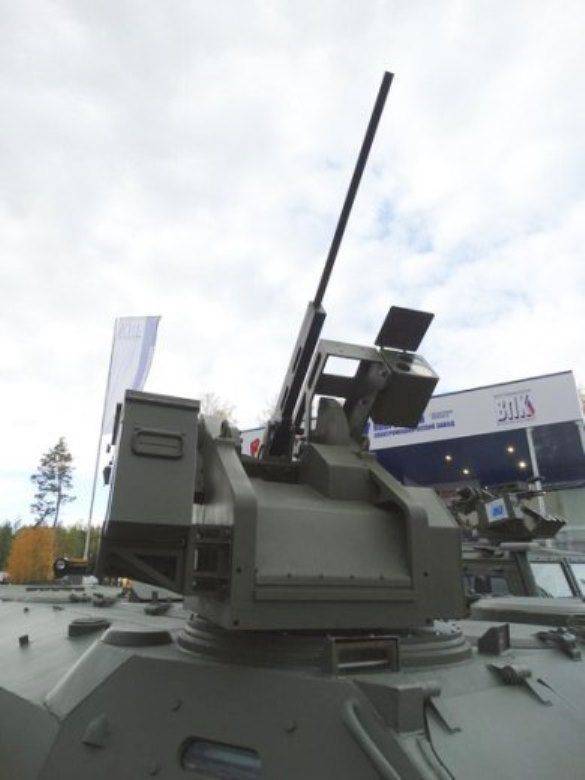 The weight of the module is about 250 kg, the weapon is 12,7-mm machine gun 6П49 with a firing rate of up to 600 shots. in minutes Can conduct aimed fire at ground and air targets at a distance of up to 2 km (at night - up to 1,5 km). Ammunition - 450 shots.
Shooting angles: horizontal angle - no limits, elevation angle - 70º, declination - minus 20º.
It is reported that the fire control system includes an "aiming complex of the gunner-operator PC-SU IPTSYU.201219.026 with a surveillance television camera." A typical target is detected and recognized at a distance of at least 2,5 km.
A thermal imaging camera detects a target at a distance of at least 1,5 km. The range of the laser rangefinder is from 100 to 3000 m.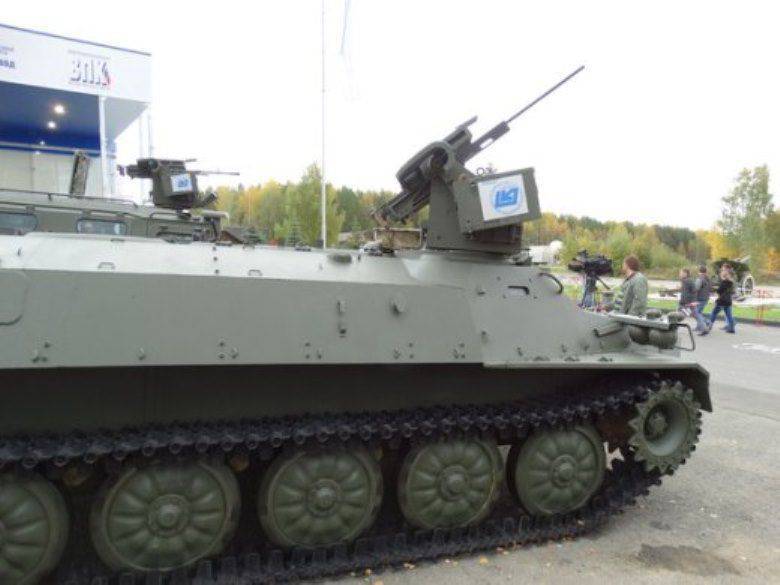 The module was tested on cars "Tigr", "Typhoon" and robotic complexes. The appearance of the "Arbaleta-DM" in the army is expected next year.