Tanks
The T-54 and T-55, like the AK-47, have become truly popular in many countries of the world due to the ease of use and maintenance, according to an article published in The National Interest magazine.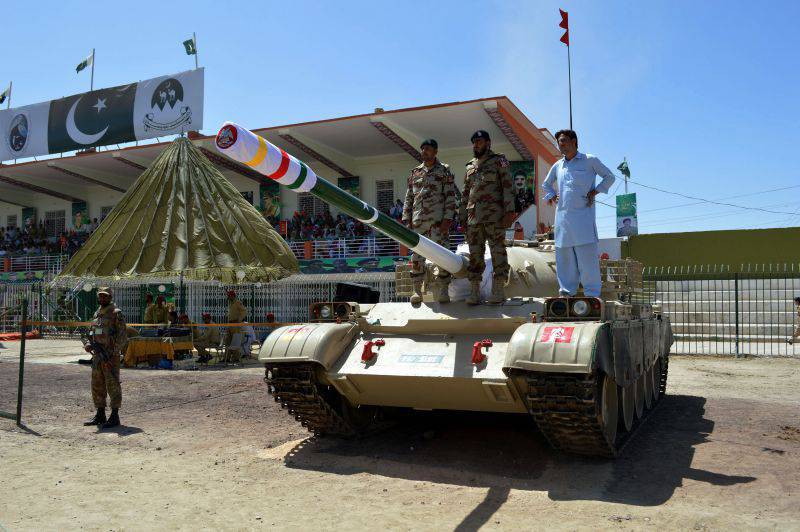 "Designed over 60 years ago, the T-54 tank was first used in Budapest to suppress the 1956 uprising of the year. In the course of the Vietnam War, the tank showed invulnerability to the American M41, easily destroying the enemy, which was inferior in the rate of fire ", - quotes the author
RIA News
.
"Most of the improvements of the T-55 compared to its predecessor have affected the internal systems," writes the publication. - In particular, sealing of the command compartment and protection against radioactive dust in case of a nuclear strike was provided. The tank gun received an additional nine shells. Instead of tank guns SGM, T-55 was equipped with Kalashnikov machine guns, and after 1961, it was supplemented with anti-radiation protection and air filtration system. "
According to the author, initially the developers of the T-55 "refused to use the DShK machine gun, finding it ineffective against fighter jets, however, with the advent of new combat anti-tank helicopters, they returned the machine gun."
The magazine notes that at the time of the widespread use of the T-54 / 55 tanks, "they were often defeated against similar or more modern Western counterparts." However, the author connects this with poor training of foreign crews (as in Vietnam) and tactical mistakes of command (as during the Arab-Israeli war).
The disadvantages of the machines, according to the publication, are "low rate of fire, uncomfortable conditions for the crew, the shaking motion and cases of loss of the caterpillar."
At the same time, the author emphasizes that "in most 21 wars of the century, a tank does not have to be difficult - it is enough to be inexpensive, affordable, and deadly."
And this means that "the steel monsters T-54 and T-55 will not for one decade retain their popularity despite some combat flaws," concludes the publication.