The Russian super-maneuverable multipurpose fighter Su-35 is a great threat to any American aircraft, according to a publication in the pages of The National Interest magazine. Article leads
RIA News
.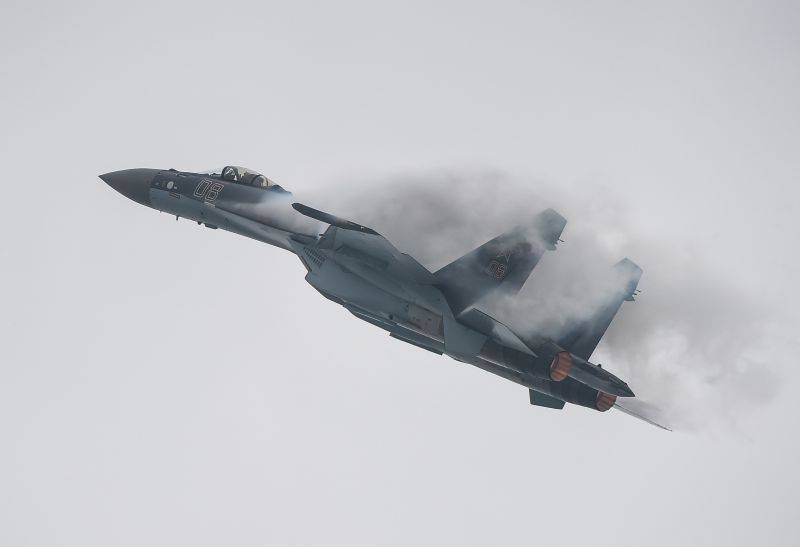 "Only the American analogue of the F-22 can compete with the Russian aircraft. Even the latest development of American
aviation
- the fifth generation fighter-bomber Lockheed Martin F-35 Joint Strike Fighter (JSF) F-35 - can not compete with the Su-35. For the American machine, this is possible only if the crew manages to maximize the benefits of stealth technologies and electronic warfare systems, "the newspaper writes.
Earlier developments, such as the F-16 (Fighting Falcon) are inferior to the Russian aircraft in many ways. "The F-16 does not have a powerful radar with an active phased antenna array (AFAR), while most AFAR aircraft are not in principle. Only a few F-16E / F cars have these radars, the program for upgrading other fighters has been curtailed because of the sequestration of the US military budget, "the author reports.
In addition, the F-16 is not able to launch rockets at such speeds and from such heights, as the all-weather X-NUMX-generation fighter F-4 Eagle (Boeing), for example, does, "which could be compared with the Su-15", - notes the magazine.
According to the author, "when confronted with a Russian plane in the air, the F-16 pilot will have to rely solely on professionalism in operating the machine."
"Su-35 and other Sukhoi aircraft are very powerful vehicles. Fighters of the fourth generation, in service with the Pentagon, can no longer boast a technological advantage, as it was before. The United States must invest resources in the development of next-generation fighter aircraft in order to replace current vehicles as quickly as possible, "the publication sums up.