The Russian military is not building a "huge military base" in the Voronezh region, but a military camp for a military unit, said Defense Ministry spokesman Igor Konashenkov, commenting on foreign media reports.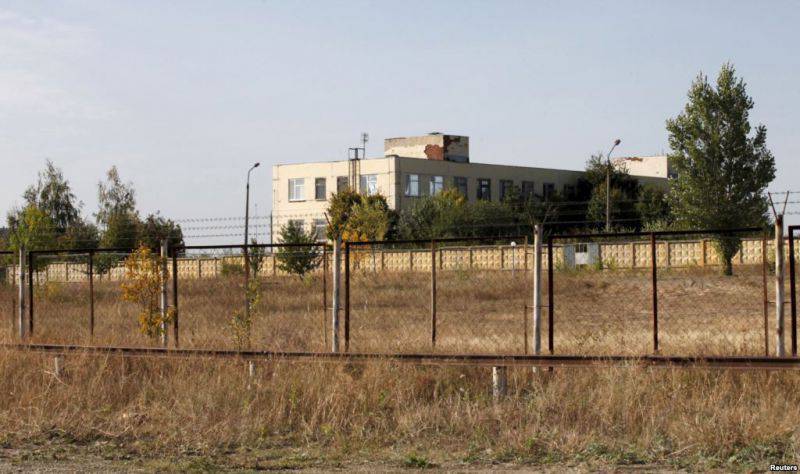 Warehouse of military equipment on the outskirts of the city of Boguchar."There is no sensation in the construction of a new military camp located in Boguchar, Voronezh Region, to accommodate a military compound of the Western Military District
- quotes the general newspaper
Look
. -
All tender documentation on the construction of this facility has been freely available on a specialized resource on the Internet for more than a month. "
Konashenkov stressed that the Ministry of Defense in the territory of the Russian Federation does not build military bases, but erects towns for accommodating military personnel and their family members in a planned manner.
"The construction of military and social infrastructure to accommodate the military unit of the Western Military District, which is deployed in Boguchar, is carried out in the framework of the base military camps arrangement plan approved at the end of 2012," he explained.
He said that "this combined-arms unit in the 1994 year was withdrawn from Germany, where it was part of the Western Group of Forces, and since the redeployment has been stationed on the funds of Soviet construction."
According to him, "a new military camp is being built according to a standard project to accommodate military units, and in addition to military facilities (barracks, administrative buildings, guard rooms, training classes), there will be an associated social infrastructure for servicemen and their families , a cinema, a sports complex with a swimming pool, schools and a kindergarten. "
Earlier in the foreign media, there were reports that Russia, near the Ukrainian border, is building a large 5,2-thousand military personnel, a military base. It was noted that units from Nizhny Novgorod will be relocated to Boguchar.