In October last year, an "unidentified underwater object" invaded the waters of the Stockholm archipelago, and it was impossible to determine "the national identity of the underwater object," said the spokesman for the Swedish military, Jesper Tenrut. Reports about it
Look
with reference to the portal Sverigesradio.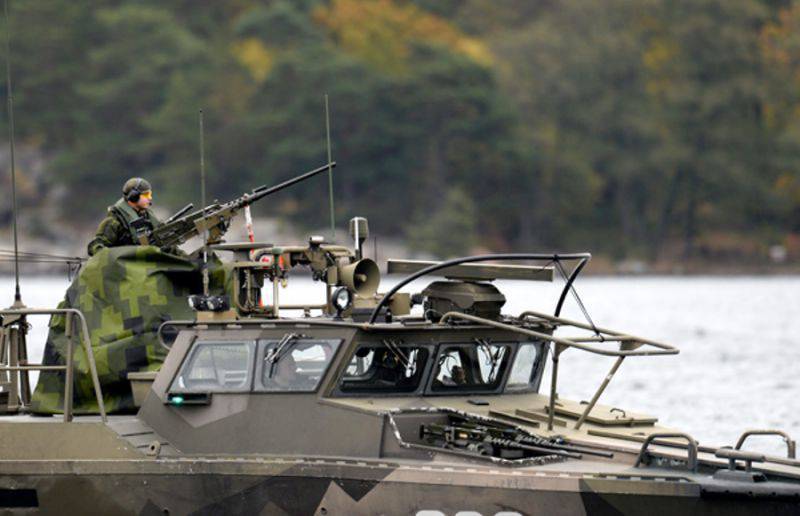 Search for intruder submarine, 2014
"The report of the Swedish Armed Forces, transmitted to the government of the country, states that there is little doubt that the intruder-submarine entered the Stockholm archipelago last October. Her nationality could not be established. The report's conclusions were presented by the Swedish Foreign Policy Commission, "writes the Swedish edition.
"We came to the conclusion that, without any reasonable doubt, there was a violation of the borders of the Swedish territorial waters," said Tenrut.
However, he pointed out that in the course of conducting a thorough analysis of the reports received, one of them "the most reliable evidence of violation of the Swedish sea border is no longer considered as such".
"Then we thought so, then, when you do a deep analysis, as we did, some observations are classified as more reliable, and some less reliable," the spokesman explained.
What was this "super-important testimony, fully subsequently revoked", Tenrut did not explain, citing secrecy.
From where the intruder arrived, also remained unknown.
"As we have already said, we could not determine nationality. We believe that there is no point in following this trail, "he noted.
"It is worthwhile to pay attention to the fact that the word" submarine "has never been heard in the press statement of the Swedish Armed Forces, or in an interview with the press secretary. But something deeply alien invaded the territorial waters of Sweden last October and even lay on the Swedish bottom of the Baltic, "the author concludes.
The newspaper reminds that the establishment of "underwater activity of a foreign state" that ended without result took place from 17 to October 24. 2014 was originally supposed to be broken by a Russian submarine.