The fighter of the new generation F-35 was so unsuccessful that the US Air Force commanders had to print out the instructions ordering the pilots to respond to the criticism of the aircraft "correctly" and in the same way, reports
Look
with reference to the channel RT.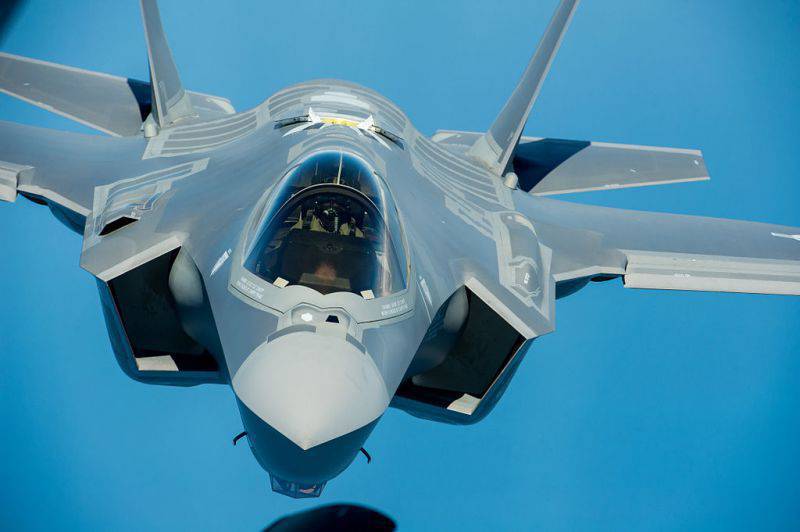 According to the channel, American publications leaked information that the Air Force pilots had "instructions to prescribe how to explain the need for a new fighter and counteract its negative media coverage." The document was published by an American blogger, considered one of the leading military analysts.
Military personnel, in particular, are taught to respond to criticism and tricky questions about the aircraft. "For example, if someone claims that the F-35 is useless in close combat and cannot maneuver, it should be answered that the tests are not yet complete and it is too early to draw conclusions. If they ask, is it true that the helmets are too big and heavy, you need to answer that the pilots never complain, "retells the RT instruction.
Attempts to improve the image of the car are quite understandable against the background of numerous reports of malfunctions, deficiencies and fantastic expenses.
According to one of the participants of the development, Pierre Spray, the instruction "indicates the despair of aircraft designers."
"The worse things are with the plane, the more necessary it is PR. Considering the fact that a lot of information has appeared about the failures of the F-35 model, it's not surprising that PR people are working tirelessly, "he told the RT channel.
"All this is written in newspapers, on the Internet, in specialized publications. So the F-35 is getting worse and worse. And it is not surprising that the PR leaders of the Air Force are taking more and more desperate measures and even impose, if I may say so, the "party line": what to say and what to think, "the engineer added.