Engineers at the Wiss Institute (Harvard University) commissioned by the Defense Projects Agency (DARPA) developed and tested a prototype of the exoskeleton on a soft basis, reports
Rossiyskaya Gazeta
with reference to the resource IEEE Spectrum.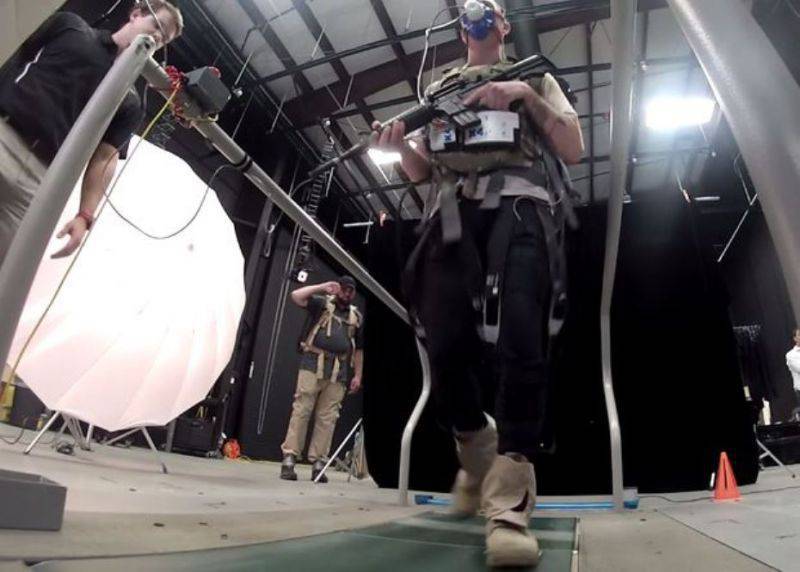 "The exoskeleton is designed for the military and consists of a shoulder module and a system of cables that help the soldier perform certain actions. As a result, the device unloads the muscles of a person and allows them to overcome a greater distance, as well as carry a greater load, "informs the publication.
The novelty has already been tested on rough terrain, their results were carefully recorded by experts from the research laboratory of the US Department of Defense: readings were taken throughout the 5-kilometer route. The obtained data will allow to establish the effectiveness of the product.
The next test phase is scheduled for October. Specialists will find out how much the exoskeleton unloads the muscles, and whether it allows you to move with greater speed.
In the Russian Federation, such developments are also carried out. A similar system is being created as part of the upgrading of the "Warrior" equipment. According to the newspaper, the Russian exoskeleton "will allow the soldier to carry up to 300 kilograms of equipment, throw weights and make jumps impossible for a person."
The device will be controlled by the power of thought, and the neural interface necessary for this will be created by 2020.
"Third generation combat equipment will be developed in the direction of integrating various biomechanical tools, including exoskeletons. The equipment will also include medicines and food. In this case, all components of the combat equipment of the Russian soldier should be integrated to reduce the mass. In accordance with the requirements of the security forces, it must be reduced by 25 percent (today, the "Warrior" of the 2 generation weighs 28 kg) "
- said the general director of TsNIITOCHMASH Dmitry Semizorov.