The head of the People's Council of the Donetsk People's Republic, Denis Pushilin, said that the republics of Donbass "should prepare for integration into the Russian Federation." Pushilin made such a statement, commenting on those confrontational steps that official Kiev is not going to refuse from Donbas. The head of the People's Council of the DPR quotes the news agency
Interfax
:
Obviously, Ukraine is doing everything possible to push us, and we must be ready to integrate into the Russian Federation.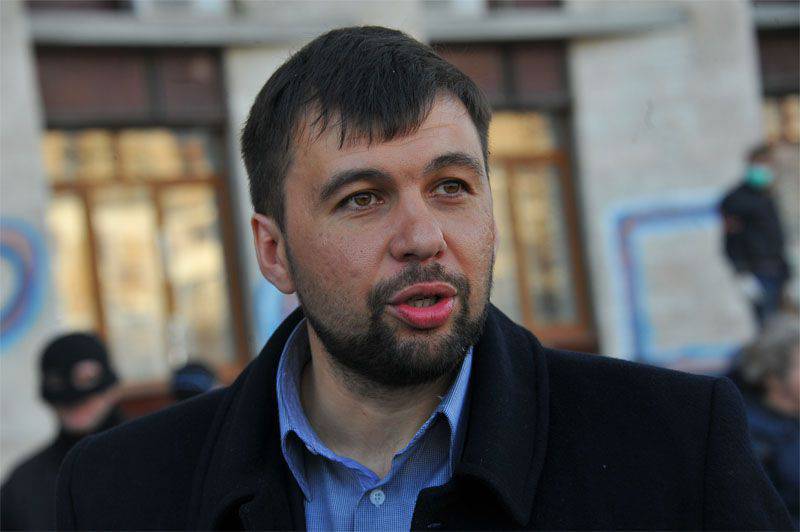 In addition, Pushilin noted that the elections of heads of city and district administrations in the DPR will be held on October 18 and not a day later. Elections scheduled for February 21 2016 will affect the election of heads of rural settlements.
Denis Pushilin:
My subjective assessment of the preparation for the elections is excellent. All the tasks set by the head of the republic have been fulfilled.
Recall that Kiev stubbornly insists that the elections in the DPR and the LPR (the authorities of Ukraine do not recognize these republics) must be held "according to Ukrainian legislation." In Ukrainian, what is it like? .. With the "Molotov cocktails", clashes with law enforcement officers and with the presence in the list of pognibokovtsy and pravosekov?
By the way, today another (fourth) national guard soldier died, injured in an explosion at the walls of the Verkhovna Rada 31 of August.