Lebanese portal
Radio Sawt Beirut International
, citing Italian sources, publishes material, which states that Beijing is allegedly ready to send a limited contingent of its servicemen to Syria. The report said that the decision by the Chinese authorities to send contingent will be made soon. It is noted that representatives of the "moderate Syrian opposition" fear that the military support of the government army of Syria from Russia and China will lead to "strengthening the Assad regime."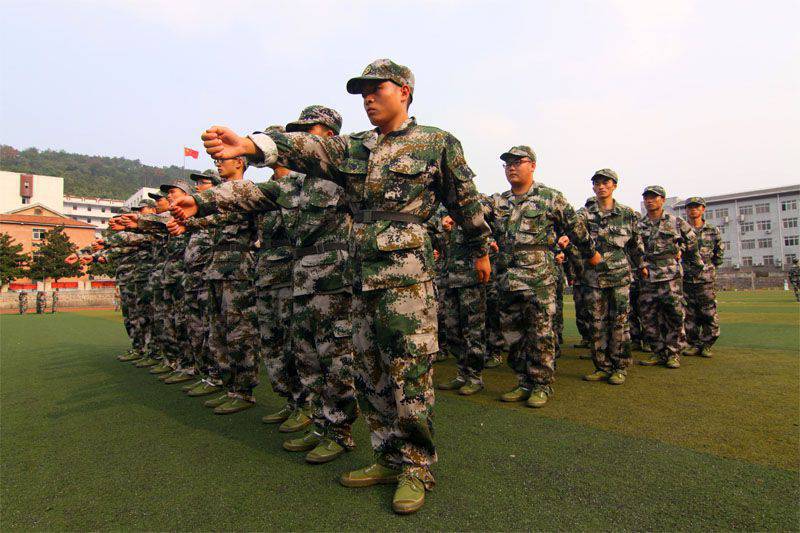 Meanwhile, not a single relatively large Chinese news agency confirms information that PLA units may soon be deployed to Syrian territory.
At the moment, the chairman of the PRC is making a state visit to the United States and, when covering this visit, neither the Chinese nor the American media come out with publications confirming material from a Lebanese source.
It should be noted that in NATO there is a discrepancy between the positions of the members of the alliance regarding further actions towards Syrian President Bashar Assad. If Washington declares that Assad should leave his post immediately, then Turkish President Erdogan after a visit to Moscow notes that the decision on the fate of Assad must be transferred until the so-called Islamic State is destroyed in Syria. At the same time, the actions of the Turkish army, to put it mildly, do not quite coincide with the statements of the head of state, as the Turkish Air Force does not strike ISIS positions, but against Kurdish armed forces, ISIL opposing.