US Assistant Secretary of State Shiba Crocker confirmed that the US does not support the initiative of Russia in the UN Security Council on the situation in Syria. On the eve, the representative of the Ministry of Foreign Affairs of the Russian Federation announced that the United States and some other Western countries are blocking the Russian initiative, according to which it is necessary to include ISIL on the United Nations Security Council's sanctions list. At the same time, the Russian side proposes by joint efforts, supporting the Syrian government army, first to do away with the so-called "Islamic state" and other terrorist groups on Syrian territory, and only then to take decisions regarding the political situation in this country.
Shibu Crocker cites
RIA News
:
We have informed Russia that we do not support the statement of the Security Council. We are concerned that it can be perceived as a step that impedes efforts to achieve a political transition in Syria, and as a serious discrepancy with coalition actions from 60 countries, including all Syria's neighbors to combat IS.
Moreover, the US State Department announced that the presence of the Russian military in Syria and the transfer of military equipment from Moscow to Damascus "complicates the situation." This was stated by John Kirby:
The whole situation in Syria is complex and, obviously, the presence of additional Russian armed forces there makes it even more complicated, there is no doubt about that.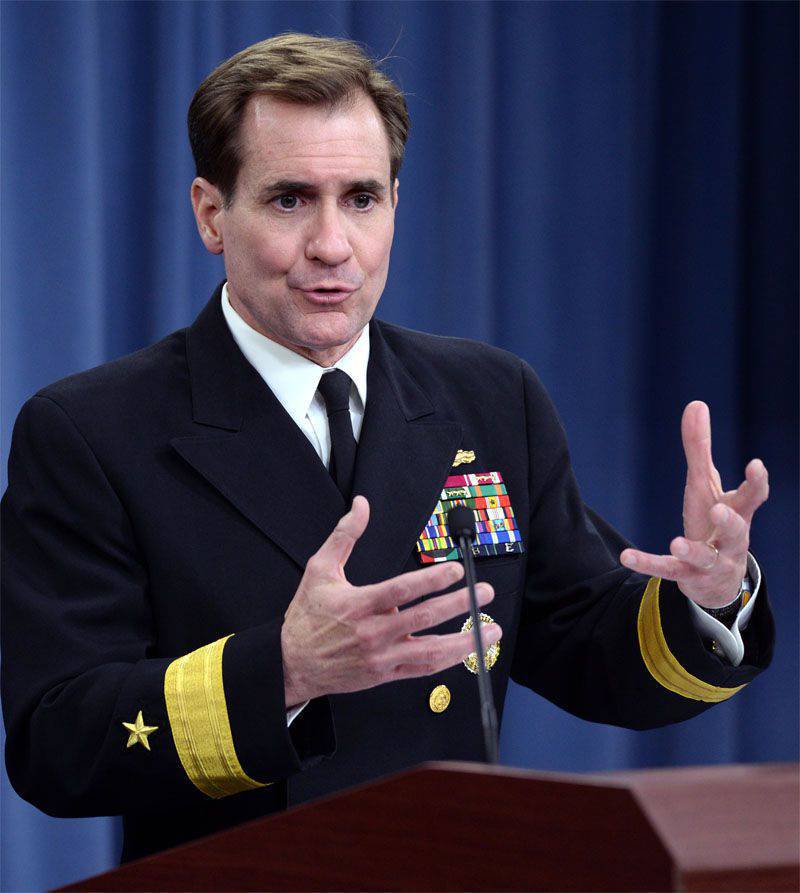 Here Kirby did not explain, "makes it difficult" for whom? If for the United States, which with all its statements and steps confirms the support of an international terrorist, then of course ...