Deputy head of the parliamentary committee for industry, Vladimir Gutenev, proposed selling Russian civil and official
weapons
abroad through the corporation "Rostec", so as not to lose communication, established by defense enterprises, whose activities came under Western sanctions, reports
Kommersant
.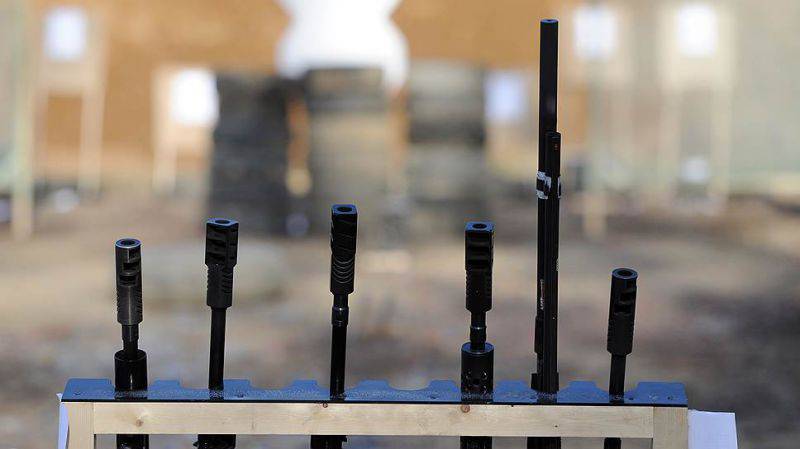 "The bill parries some inconvenience that arises after the introduction of sanctions against our defense industry enterprises by Americans and some European countries. We solve the issue of complex servicing of foreign customers. Very often they are asked to supply service weapons, various pump-action guns along with the delivery of military weapons. The adoption of this law will allow us to increase production volumes, which will resonate in the pockets of both employees of enterprises and the social sphere, "said Gutenev.
The deputy's initiative "will help to promote certain types of weapons in countries where domestic products have not yet been represented," says Ivan Konovalov, director of the Center for Strategic Conjuncture.
"Rostec is such a mega-corporation, which unites so many very different things, it can take this direction under its wing. If this kind of export of civilian and service weapons goes through Rosoboronexport, which is part of Rostec, I do not think that this will add some momentum and increase supplies, but nevertheless, Rosoboronexport can help in the promotion of certain civilian systems , service in certain markets in which they are not presently. In any case, this will be a plus rather than a minus, "said Konovalov.
Of course, "it is unlikely that it will be possible to significantly increase the supply of Russian weapons abroad," says PIR Center expert, Professor Vadim Kozyulin.
"Rosoboronexport was indeed a fairly effective lobbyist for the interests of Russian defense industry. He is the only one in the State who has such a number of experts who are experts in geography, countries with such extensive contacts, and after the imposition of sanctions on Rosoboronexport, these opportunities have been blocked for today. But all the same risks will be transferred to Rostec after the entry of this initiative. So this is not an initiative to expand markets and find common points of sale, but simply not to lose what we have. Save them for Rostec, "the expert explained.