The Investigation Committee of the Russian Federation distributed a report that the former head of the Republic of Karelia Andrei Nelidov was detained in the case of taking a bribe. At the moment, Nelidov served as director of the historical-architectural and ethnographic museum-reserve "Kizhi". The investigation has data that a certain entrepreneur was going to use the territory of the museum complex for his economic activity, and for this he decided to bribe Nelidov.
From the message
press service
Investigative Committee of the Russian Federation:
According to the investigation, 23 of September 2015 of the year, the suspect received through an intermediary a bribe in the amount of 500 thousand rubles from the entrepreneur for the right to carry out commercial and other commercial activities on the territory of the Kizhi Museum-Reserve.

The crime was solved thanks to competently planned investigative actions and operational search activities conducted jointly by investigators of the investigative department of the Investigative Committee of the Russian Federation for the Republic of Karelia and employees of the Economic Security and Anti-Corruption Department of the Ministry of Internal Affairs for the Republic of Karelia.

Currently, the suspect is detained, investigative actions are being conducted in the case, aimed at establishing all the circumstances of the incident. Investigation of the criminal case continues.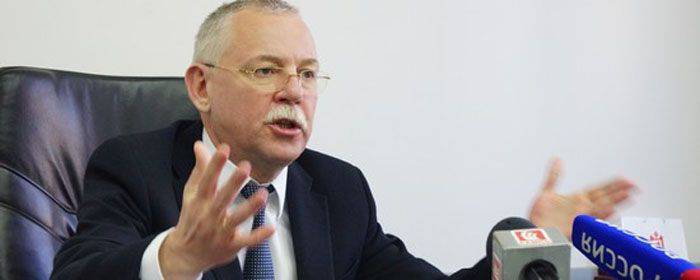 We will remind that earlier the former head of the Sakhalin Region, Alexander Khoroshavin, was detained, as well as the acting head of the Komi Republic, Vyacheslav Gaizer. These officials are also charged with corruption, but the scale of the crimes they are suspected of is significantly higher. Moreover, the investigation deals with the corruption of Khoroshavin and Gaizer precisely at the governor's posts, and Nelidov, as already noted, is suspected of accepting a bribe not in the gubernatorial rank.