Moscow played a very constructive role in resolving the Iranian nuclear problem, and also actively participates in overcoming the migration crisis that swept Europe, EU Representative for Foreign Affairs Federica Mogherini told in an interview with the German Sueddeitsche Zeitung. Her words are quoted
RIA News
.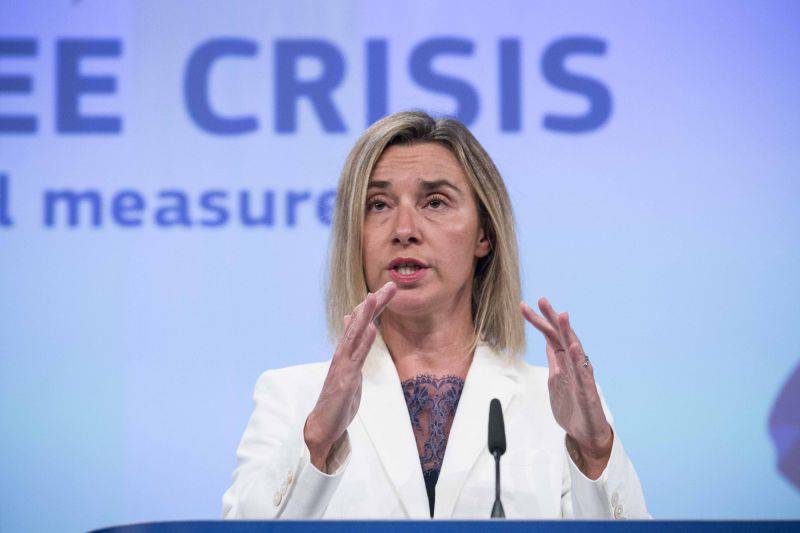 In her opinion, "reaching agreement on a nuclear dispute with Iran can change the dynamics in this region," including and in Syria.
"If the European Union uses all its weight and supports the transition process in Syria, then we will be able, together with other players, to achieve certain results. Everyone should sit at the negotiating table: Russia, Saudi Arabia, Iran, Turkey, the United States and the European Union. "
The publication saw some contradictions in Mogherini's words: Europe needs Putin to resolve the Syrian conflict, and, at the same time, the EU continues the sanctions policy towards Moscow.
"Russia is a global player. She played a very constructive role in reaching an agreement with Iran. As for the refugee crisis, we are together (with the Russian Federation) fighting with those who are engaged in smuggling people across borders. Russia is interested in being perceived as a responsible member of the international community. "
, - stressed the High Representative of the EU.
However, she declined to comment on the presence of the Russian contingent in Syria.