The foreign-funded Ukrainian government may collapse soon. There has been a split in the ruling coalition, which threatens civil war already in the west of the country, writes Deutsche Wirtschafts Nachrichten. Article leads
RIA News
.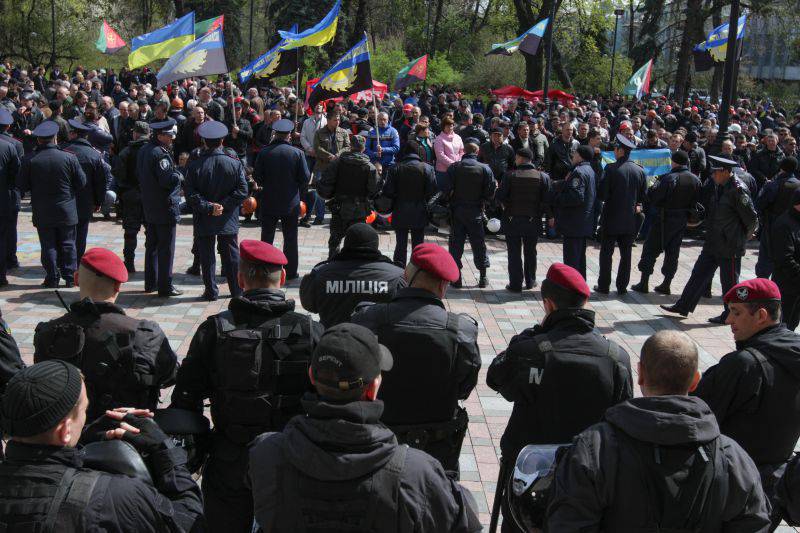 "In Ukraine, the discontent of the population is growing, due to political decisions of the country's leadership that are not supported by the people. In addition, the nationalist formations, who had previously arranged a shootout with law enforcement officers in Mukachevo, have long ceased to obey the authorities and arbitrarily staged a blockade of the Crimea peninsula "
- notes the publication.
According to the author of the article, a possible civil war in the western regions of the country "may be a consequence of the escalation of the conflict between oligarchic groups and the lack of compromise between the leaders of parties in the ruling coalition."
The publication also draws attention to the fact that "the Radical Party" has already left the ruling coalition, the leader of which is Oleg Lyashko, and the leader of the Batkivshchyna party, Yulia Tymoshenko, opposed the government's initiative to decentralize power.