First Deputy Chairman of the Verkhovna Rada of Ukraine, Andrei Paruby, who is on a visit to Washington, said on the Voice of America program of the Ukrainian 5 channel that he expects Washinton's more decisive policy towards Ukraine, including in matters of supply
weapons
.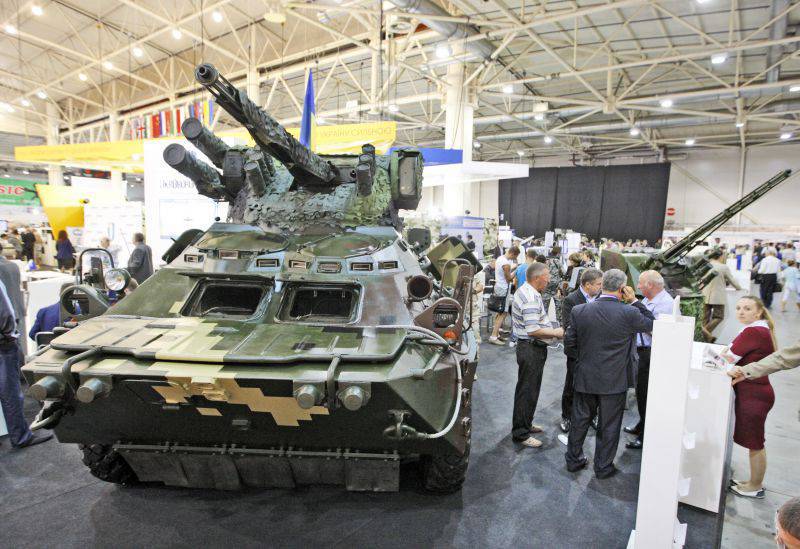 "We expect that the White House's policy towards Ukraine will be more decisive after the presidential elections, and the Democrats and Republicans know that they are all one in providing lethal weapons to Ukraine," he said, RIA
"News"
.
According to the Ukrainian politician, the supply of weapons to resolve the conflict in Syria can play in favor of a similar decision in favor of Ukraine.
"If there is a decision to provide weapons in the conflict in Syria, it will deprive the White House of any arguments not to provide defense weapons to Ukraine, that is, many senators believe that this situation can play a good role for Ukraine, but at the same time we understand that there is a presidential election campaign, "he stressed.
The United States provides military assistance to Ukraine, but officially so far only in the form of equipment and uniforms, and not "lethal weapons". The Secretary of the National Security and Defense Council (NSDC) of Ukraine, Oleksandr Turchynov, said at the beginning of September during negotiations with the American delegation headed by Senator Jack Reed that the issue of the supply of flying weapons to Ukraine has not yet been resolved.
Meanwhile, on Tuesday, Ukrainian President Petro Poroshenko said that Ukraine needed not only lethal weapons, but also weapons for defense. Earlier, Ukrainian Prime Minister Arseniy Yatsenyuk said that Ukraine had not asked for supplies of offensive arms from NATO states, but it needed defense.
The first deputy chairman of the Verkhovna Rada of Ukraine, Andrei Paruby, said that holding elections in the self-proclaimed Donetsk and Lugansk People's Republics would mean a unilateral withdrawal of the militia from the Minsk agreements, as well as a break in agreements.
"The holding of local elections (in the DPR and the LPR - ed.) ... means ... the actual break of the Minsk agreements. To this end, I will personally recommend that any items that even provide for the particularities of self-government should be excluded, "he stressed.