On Wednesday, the Pentagon issued a refutation of reports about the transfer of American-trained opposition fighters to the side of the Islamists in Syria. According to the official, this information is a fake launched by extremists themselves in order to discredit the efforts of the United States, reports
RIA News
.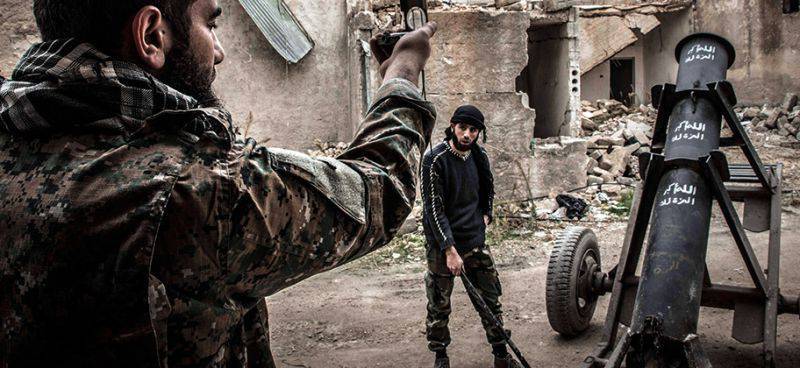 Representatives of the Syrian "moderate" opposition.
Earlier in the network appeared messages, supported by photographic material, about the transition of "moderate" oppositionists to the side of terrorists along with
weapons
.
"We believe that these messages are false. We have no information that the statements about desertion are any true at all, "said Pentagon spokesman Jeff Davis at a briefing. He also noted that the weapons issued to the fighters are still with them.
According to Davis, "social media reports about the desertion of oppositionists are spread by the Dzhebhat al-Nusrah group, a local Al-Qaida unit that is actively trying to discredit US efforts."
As previously reported, 70 fighters trained by the US in Turkey also entered the territory of Syria. According to the Pentagon, they must fight on the side of the "moderate" opposition with both the IS militants and the troops of Bashar al-Assad.