Another convoy of the Emergencies Ministry of the Russian Federation went to Donetsk and Lugansk regions, which will deliver humanitarian aid to the residents of the self-proclaimed republics.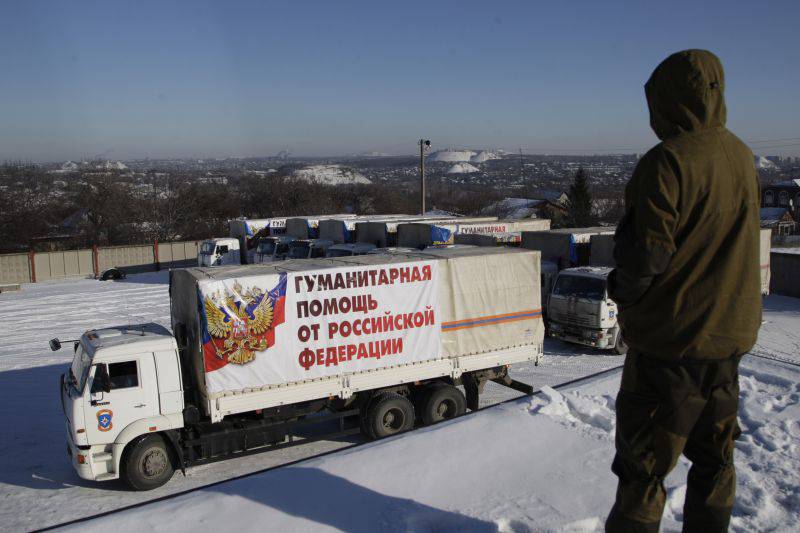 "In 04.00 Moscow time, more than 100 cars left the Don Rescue Center of the Emergencies Ministry in the Rostov region and follow to the state border," quotes the representative of the Ministry of RIA
"News"
.
Cars will deliver more than 1.2 thousand tons of humanitarian aid, including cereals, canned goods, tea, oil, pasta, as well as general-purpose medicines, to residents of the Luhansk and Donetsk regions.
Following the state border, the column will be divided into two, and after passing the border and customs control in the prescribed manner at the checkpoint "Donetsk" one column will go to Lugansk, and the second through the checkpoint "Matveyev-Kurgan" will continue to go to Donetsk.
The Emergencies Ministry stressed that the Donetsk and Lugansk regions will receive humanitarian supplies in approximately the same proportions.
"There should be no failures during the movement of the column. All equipment before the release was tested, it is technically sound. Rescue drivers already know the route thoroughly, but nonetheless they were given additional instruction on driving in extreme situations, "the Ministry of Emergency Situations emphasized.
The next humanitarian column should go to the Donbass 30 September. Since August 2014, the 38 humanitarian convoys of the Emergency Situations Ministry of the Russian Federation went to Donbass, delivering more than 46 thousand tons of various cargoes.