Recently I read in "Military Review" very good material about Konstantin Eduardovich Tsiolkovsky. And I have something to add to it. These are memoirs of a close friend I have recorded, a teacher
stories
who in the thirties of the last century, as a boy, spent some time in Kaluga, where the great scientist lived. Now these records are stored in the archive department of the Military History Museum of St. Petersburg. As you know, this city has played a big role in the life of a scientist. Many of his works were published here. So...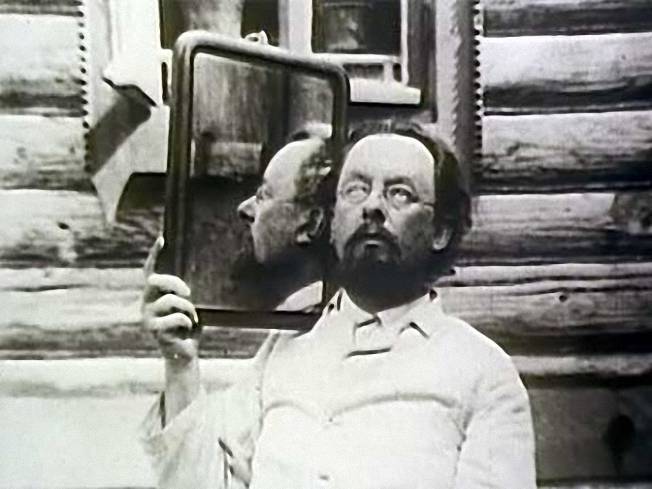 "I knew that this old Tsiolkovsky, but did not know that he was the same Tsiolkovsky. I imagined Tsiolkovsky in those years as a real hero, such as Ilya of Murom. I heard a lot about him, I knew about his achievements in "letalka" (the enlightened boys called aerodynamics in those years). And on the street was an old man, bearded, stooped, in huge glasses and, moreover, almost deaf. True, I did not immediately recognize the deafness of Tsiolkovsky. He knew how to hold on as if he had heard everything, but did not give a sign that he hears.
Tsiolkovsky was not acquainted with me, but since I greeted him every day, he nodded back and sometimes smiled in a white beard.
In those pre-war years, the boys did not have much fun. And there was no time for them either. But sometimes we ourselves found fun - from those that lay under our feet. From the boards we made sleds and rolled on the ice. Most of the time, the sleds were falling apart, but no one was discouraged. But once we are very sad. Broken the biggest board, the support of our sleigh. Remains of miserable wreckage, which were suitable only to ride down a hill. And there was no slides nearby. The boys were depressed, and I was even more depressed than them, because in Kaluga I was just a guest and had to leave tomorrow for my parents. The day was completely spoiled.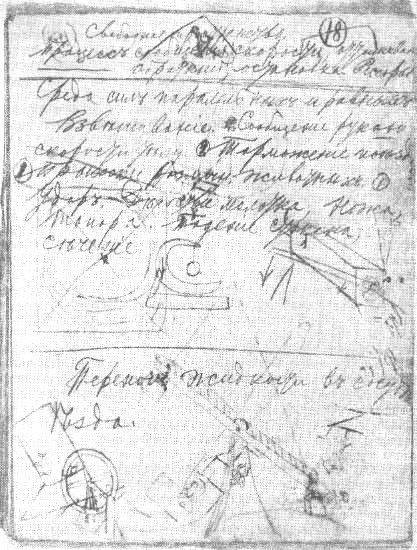 "That old man over there," my neighbor suddenly pointed aside, "knows how to do such things!" He had an umbrella attached to a sled last winter, and it looked like a sailing boat. Let's call him!
And we really ran up to Tsiolkovsky who was passing by and asked him to help. He came up. We showed him our wreckage, he carefully examined them and said:
- New sled you will not do. But let one of you go with me, I will give him an umbrella, and the wind will roll you perfectly.
At first, we were even more depressed and began to say that we wanted a sledge, but Tsiolkovsky did not hear us. He suddenly asked:
- Can you read?
We nodded.
- Have adults taught you?
We nodded again.
"This is both good and bad," he said. - My mother only showed the letters, but I understood myself how to put words out of them. And others have taught you to read. Therefore, you look at your feet, you see the letters, and you can't guess what of them can be folded. Come, I'll give you an umbrella.
None of us then understood what letters and words the scientist told us. We took everything literally, and found the old man a bit strange, although we knew that he was a very respected person in the city. Some of us went along with Konstantin Eduardovich and brought a large, somewhat frilly umbrella. We turned it this way and that, and then we guessed to put it in the wind and rode well. The umbrella served us as a sail. With regret, we returned it to its owner, and everyone wanted to ask, where are these letters that lie under their feet. But no one dared.
Soon I left and never saw Tsiolkovsky again. And already becoming a student, I learned that it was a great scientist. Most of all in his biography I was struck by one fact. A young, not yet known Tsiolkovsky wrote a scientific work on the kinetics of gases. He sent it to Dmitri Ivanovich Mendeleev. The great chemist wrote the answer: the kinetic theory of gases was discovered 25 years ago. Tsiolkovsky invented the bicycle, although in those years there was no such expression. This embarrassed and upset him, but the "wings" did not cut. He began to try forces in other branches of science. Because I saw a lot of letters around him. The letters, of which people have not yet folded new, unknown to anyone and no one open books. And we walk the streets and see nothing at all. Education, maybe not enough? Or belief in yourself? .. "