The US Department of Defense's promising project agency (DARPA) presented a system that allows the helicopter to land on almost any hard surface without danger of damaging the rotor, reports
Rossiyskaya Gazeta
.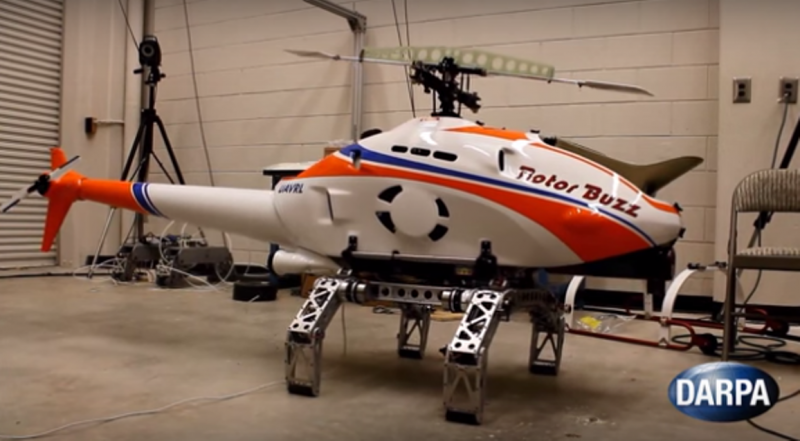 "Instead of a standard wheeled chassis or metal skis, engineers suggested an adaptive" four-legged "device, each bearing of which is equipped with power sensitive sensors. When landing, they determine the angle of deployment so that the helicopter body remains in a horizontal position, "the newspaper writes.
If necessary, the robotic system can tilt the board in different planes, while minimizing the risk of the ground touching the blades.
During takeoff, the supports are pulled up to the "belly" of the car, minimizing the effect on the aerodynamic parameters.
"Our equipment, mounted on an unmanned helicopter, has successfully demonstrated the ability to land and take off from sites with difficult terrain. With traditional chassis it would be impossible. "
- said the project manager Ashish Bagay.
According to him, "an innovative chassis reduces the risk of damage to the aircraft during hard landings at least five times as compared with the usual one, ensures a stable landing and take-off on slopes up to 20 degrees, and also simplifies the pilot's task during a deck landing.
He also noted that this "landing gear can be installed on helicopters of almost any type and size."