Masks show in Kharkov ... Several hundred radicals gathered in the center of the city, most of whose faces are hidden by masks and balaclava. After a kind of protest in front of the regional administration building, the radicals proceeded to storm the RSA. In the reportage of the TV channel "112 Ukraine" you can see the shots in which the "protesters" have the flags of the neo-Nazi group "Azov" in their hands.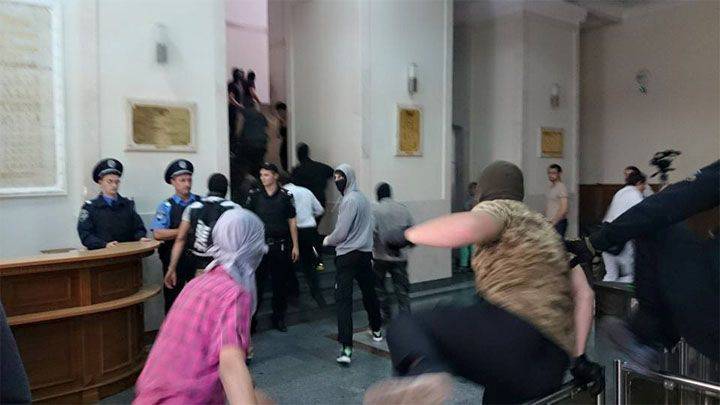 In addition, the "Azovs" are trying to break into the house of the former head of the Kharkiv regional administration, Mikhail Dobkin, who is currently in the Opposition Bloc. Kharkiv Mayor Gennady Kernes called on the Interior Ministry representatives to investigate the situation and restore order both in the city center and Tula Lane, where Mikhail Dobkin's house is located.
Kernes quotes the Kharkov portal
"057.ua"
:
I appeal to law enforcement. Lane Tula, about a hundred people in balaclava beat on goal and terrify people. Mikhail Dobkin lives there.
Session of the Kharkiv City Council was interrupted due to events in the city.
Gromadske radio
reports that the militants of "Azov" (the radio calls them "activists") have showered Dobkin's house with smoke bombs, shot down outdoor surveillance cameras. In addition, the inscription "Petushyny lane" and "Berkutov street" appeared on the fence of the house.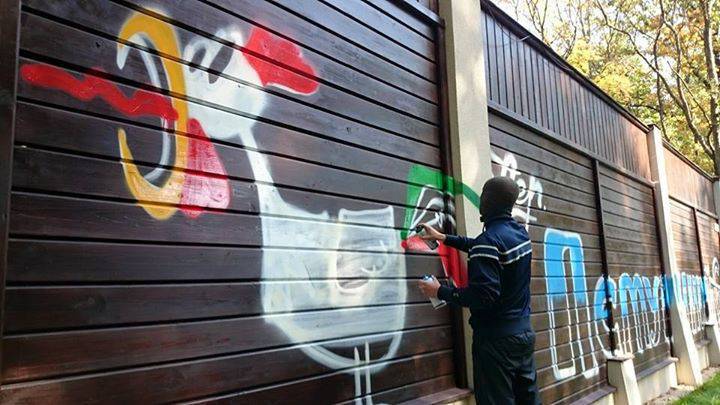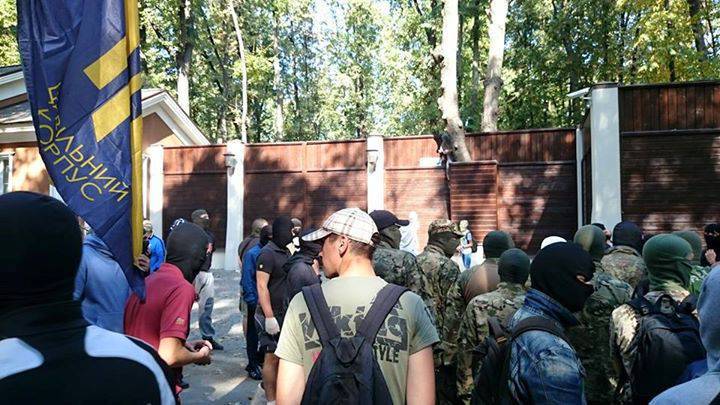 The guard asked the radicals to stop the illegal actions, as there are several minor children in the house.
According to recent reports, the situation near the RSA building calmed down somewhat - most of the radicals moved to continue the action in Tula lane.
Ukrainian media reported that the attack of the radicals may be related to the fact that Mikhail Dobkin, responding to the initiative to name one of the city's streets in honor of the "Heroes of the Heavenly Hundreds", suggested calling another street after the dead Berkut fighters. For the radicals, this was "a signal to action against the enemy."