Militants of the terrorist group "Dzhebhat al-Nusra", which is one of the segments of Al-Qaeda, announced that representatives of the Syrian opposition trained by American military instructors went to their side. The report said that the "Syrian opposition", which was prepared on Turkish territory by the military from the United States, crossed the border of Syria and transferred
weapon
Representatives of the "Front Nusra". "Opposition" representatives who have gone over to the side of militants are 70 people. Reports about it
Russia Today
with reference to the newspaper
The Telegraph
.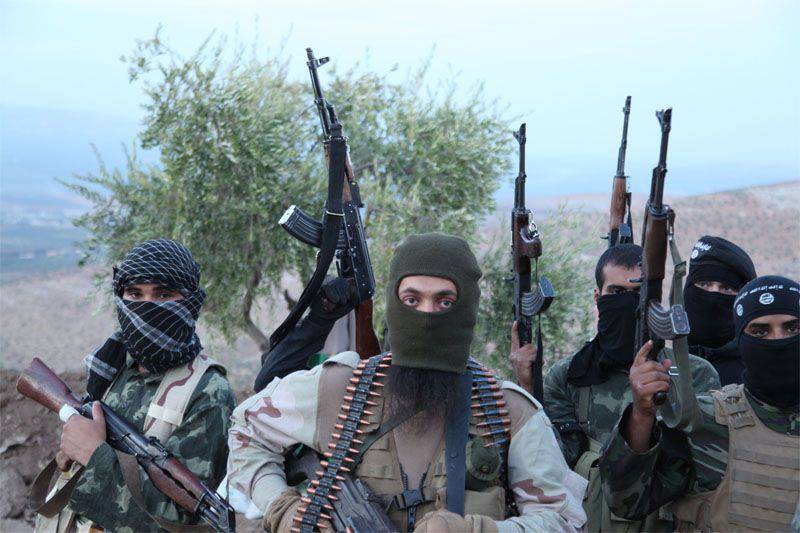 It is known that the militants who had gone over to the side were part of the so-called "30 Division", which the American military instructors prepared specially to counter the Syrian government army.
On Twitter, one of the members of the Al-Qaida group has the following entry:
A strong slap in the face of America (...) is a new group from the Thirtieth Division, which entered yesterday and transferred all its weapons to the Front of Al-Nusra after receiving guarantees for a safe corridor.
The term "new group" suggests that this is not the first transition of the "Syrian oppositionists" trained by the United States to the side of the "Dzhebhat an-Nusra" group operating in Syrian territory. And, given the specifics of the emergence of al-Qaida, it can be assumed that the American military instructors from the "opposition" initially set the task of moving under the banner of terrorist groups operating in Syria to overthrow the legitimate president and government.