The "unity" of the European Union never ceases to amaze. After the authorities of a number of Eastern European states announced that they did not intend to open doors for African and Middle Eastern refugees, cries of indignation were heard from the West. For example, French President Hollande announced that if Eastern Europe is not accommodating on the issue of refugees and quotas on their distribution, then France may impose sanctions against specific EU states.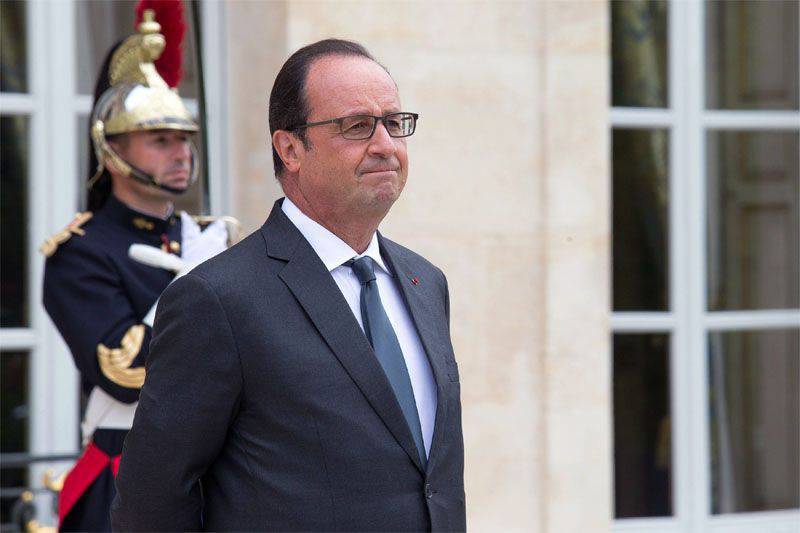 The words of the French president leads
France-Presse
:
For some reason, from the European Union, we are all waiting for exclusively benefits for ourselves. But it is also necessary to contribute to the development of the EU, especially if we are talking about the reception of people in difficult situations. Western Europe has provided tremendous assistance to the countries of the socialist camp. These countries we all know. These are countries located on the other side of the Berlin Wall. What did France, Germany do for them? .. We accepted them, engaged in the integration process.
It seemed that Hollande was about to add: "We sheltered them, shod, dressed, warmed and fed." Specifically, this is not the French president said, but the promise was very similar.
Hollande:
Now we ask them: take a certain number of refugees into your territory, place people who have fled from danger to their lives.
If any sanctions are imposed for the unwillingness of the Czech Republic, Hungary, Slovakia, Poland, Romania, Bulgaria, Slovenia, Croatia, the Baltic countries to accept the quotas imposed by Brussels, this will be another blow to the European Union as a single political and economic space that the EU itself is calling.