In Nizhny Tagil on RAE-2015 was presented the own name "Dragoon" radically modernized BMP-3, which at the request of the customer can be armed with various combat modules. Earlier
Messenger of Mordovia
already talked about this car and its weapons. This time, the agency's attention was attracted by the unmanned 57-mm automatic artillery unit АУ-220М.
"The combat module is equipped with a modern fire control system with the same optoelectronic sights of the gunner-operator and the commander of the machine. They have several working channels, including thermal imaging, "the author reports.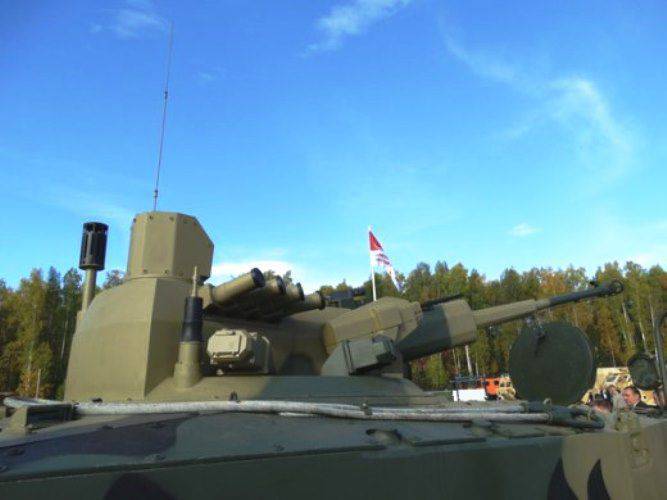 According to the materials prevailing at the exhibition, "the firing rate of the gun is at least 80 shots per minute, the target range is 8000 m, the angles of vertical / horizontal guidance are 5 ... + 60 / 360 hail, the ammunition load of the gun is up to 200 shots (of which 80 is ready) shooting), ammunition coaxial PKTM - up to 2000 cartridges ".
According to the author, this 57-mm gun is one of the most powerful in its class. "BMP crews with its help will be able to effectively disable not only BMPs and armored personnel carriers, but also main combat
Tanks
hitting them in the lateral projections, "concludes the publication.