Analytical company IHS Jane's reported that Russia may be engaged in the preparation of two military bases in Syria, located near the city of Latakia, according to RIA
"News"
.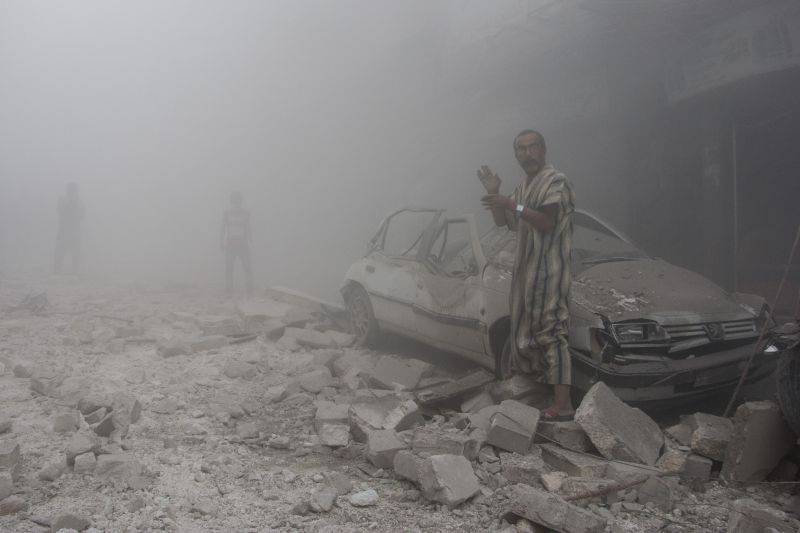 "Through the analysis of satellite photographs, our company identified two objects in Syria, which were not previously reported and which can be prepared to receive the Russian armed forces," reports the report's editor Robert Munks.
Munks stressed that this is "the Istamo weapons storage complex and the Al-Sanobar military complex located north of Latakia airport." According to him, "this activity includes the construction of new buildings, substantial clearing, planning and asphalting of the territory." Munks also drew attention to the "presence of tents of the same type used by the Russian military units."
Along with this, IHS Jane's provided four photos, two of which, she said, were made on March 10, and two more on September 13 on 2015. The first pair of images depicts the Istamo complex, according to the decoding presented by the company in the September photo, four more fairly aligned areas, one concreted area and two new construction objects added to the picture in March.
The second pair of images shows the Al-Sanobar complex, in which several "vehicles" and awnings appeared there. At the same time, part of the object in the photograph is covered with clouds, which makes it difficult to determine with accuracy whether these "means" have been moved from another landfill to new locations.
According to Munks, "it is likely that military personnel will move to these bases" from the area of ​​the Latakia airport. According to him, IHS images from September 21 show there "a significant increase in the number of ready-to-fly jets". Munks stressed that we are talking about "four Su-30 SM aircraft, twelve Su-25, the same number of Su-24M, and also possibly six Ka-52 helicopters". Earlier on Tuesday, the Wall Street Journal reported that these images were received from the satellite division of the Airbus Group.