Reported it
TASS
A representative of the United Instrument-Making Corporation Corporation (OPK, part of Rostec State Corporation) in 2015 started the serial deliveries of the modernized Andromeda-D automated control system for the Russian Airborne Forces.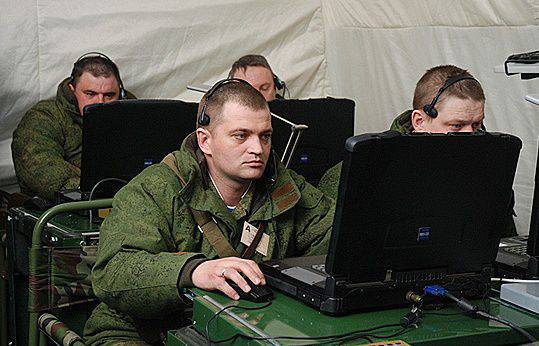 "This is an automated development system for our Research and Development Institute of Communication and Control Systems, designed to form communication channels and sustainable information networks at the operational and tactical levels. Serial supplies for the Airborne Forces began this year, "the source said.
In the "Andromeda-D" hardware communications, command and staff vehicles, mobile command posts and other equipment. The system provides control of units and subunits of the Airborne Forces, as well as interaction with other military units in combat conditions.
"The system is mobile, moves with
aviation
and on military equipment of high cross-country ability and can be quickly deployed in any unprepared terrain. It includes the widest possible range of data transmission tools, including traditional radio communications operating in various ranges and at ranges of up to several hundred kilometers, "said Sergey Skokov, Deputy Director General of the defense industry complex, who quoted the company as saying.
The control point can be deployed in any unprepared building, in special containers or a field pneumatic frame module.