Once again, their "concern" with the trial against Nadezhda Savchenko, accused of involvement in the murder of Russian journalists, was announced at the US State Department. The official representative of the department, Mark Toner, declared that Russia "is obliged to release Nadezhda Savchenko, otherwise it would be a violation of the Minsk agreements."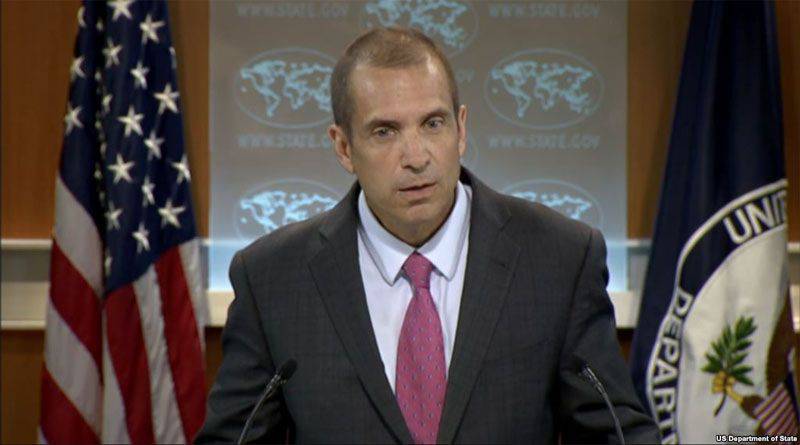 Toner application leads
RIA News
:
The United States remains deeply concerned about the decision of the authorities of the Russian Federation to continue this baseless case. We believe that the only fair decision is to immediately drop the charges and return Nadezhda Savchenko to her home in Ukraine. This is the obligation of Russia, which she did when she signed the Minsk Agreement. Nadezhda Savchenko is a Ukrainian soldier and a deputy of the Ukrainian parliament who was abducted by pro-Russian separatists and, against her will, sent to Russia.
Apparently, Mr. Toner is far from being aware of the Minsk agreements, because Russia in these agreements not only did not assume responsibility for the release of those accused of criminal offenses, but, in fact, is not even a party to the accords. And if it comes to that, then is it not time for the US State Department to attend to how American intelligence services seize foreign citizens, including Russian, and are delivering them to American special jails against their will.