The Almaz-Antey Concern conducted test fires from the 9A331MW combat vehicle from the Tor-M2U short-range air defense system in motion, it reports
TASS
message of the press service of the enterprise.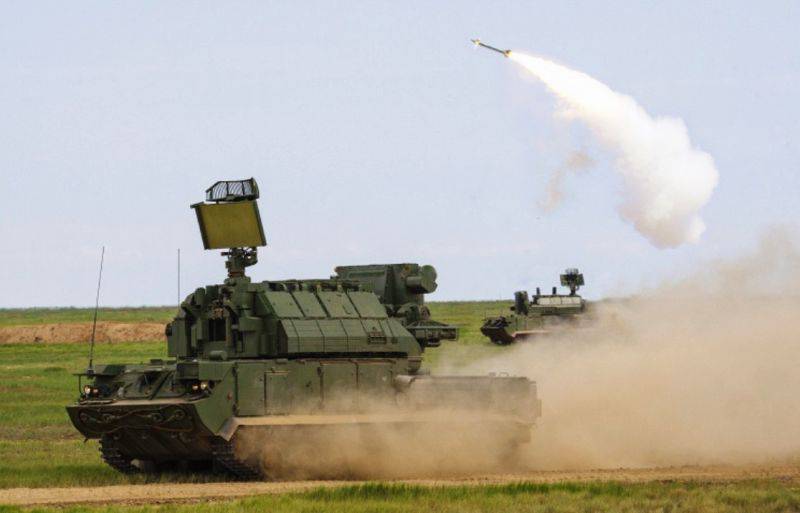 "The tests carried out confirmed the possibility of firing the complex in motion. This gives an important tactical advantage, which allows accompanying military columns of the Thor air defense system in movement to repel enemy air raids. So far, the shelling of targets was carried out only from a short stop ",
cites the press service of the words of General Designer Pavel Sozinov.
It is reported that "the tests were held at the Kapustin Yar test site in the Astrakhan region." Moving at a speed of more than 25 km / h on an unequipped road, the air defense system took on auto tracking and hit the simulator of the Saman air target, which was located at a distance of more than 8 km.
"As part of the test when the combat vehicle moves along the highway, the possibility of detecting and taking a target for auto tracking in motion, quality and accuracy of tracking of targets in motion, the impactless release of a rocket from a container, and a number of other parameters are also verified and confirmed"
- said the general director of the company Yan Novikov.