Another attack of militarism and "rebel" shook Prime Minister of Ukraine Arseniy Yatsenyuk. Realizing that the relative calm is fixed in the Donbass, and the people of Ukraine are increasingly paying attention to the activities (or rather, inactivity) of the cabinet, the head of this cabinet again decided to declare its readiness to "resist a nuclear power." On your page in
Facebook
Wrote:
Ukraine needs defensive capabilities against a nuclear power, which has spent tens of billions of dollars to modernize its army, and to intimidate the entire civilized world today.
Further, Yatsenyuk reports that the Ukrainian army, it turns out, has already accomplished a real feat, "by stopping the Russian army and protecting Europe."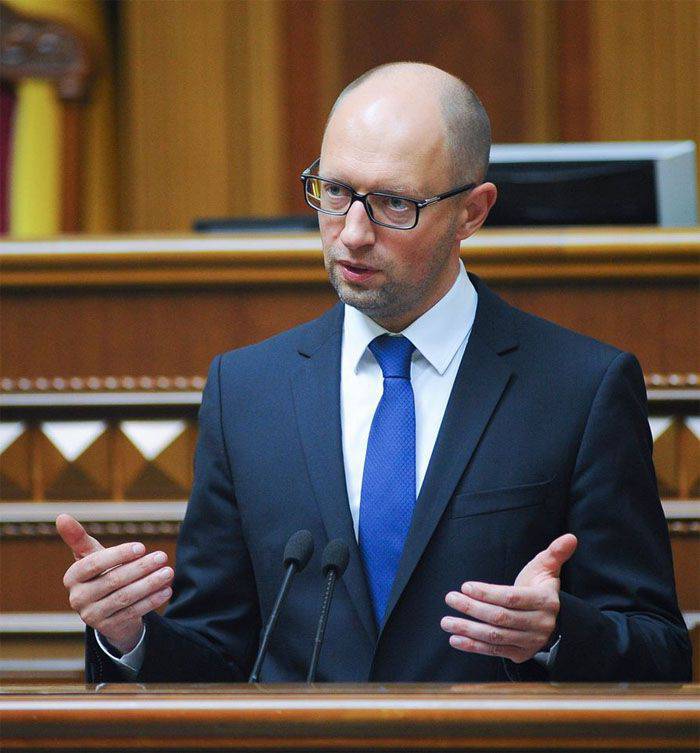 Yatsenyuk:
We never asked for an offensive
weapons
but we need to protect the state. Our struggle for freedom is a struggle for the values ​​of the free world. And today, when Ukraine, thanks to the efforts of our Armed Forces, stopped the Russian army, we, among other things, defended the borders of the European Union.
In principle, Yatsenyuk is easy to predict: the fewer explosions and shots sounds in the southeast, the more actively he has to look for reasons to declare his own "achievements". The lower the economic rating of Ukraine, the more actively its attempts to announce the salvation of the "freedom and independence" of the EU countries to them personally. - Just to give money again ...