A statement about Russian troops in Syria is nothing more than "propaganda garbage" typical of American journalism, writes Stephen Landman, columnist for the Canadian publication Global Research. His article leads newspaper
Look
.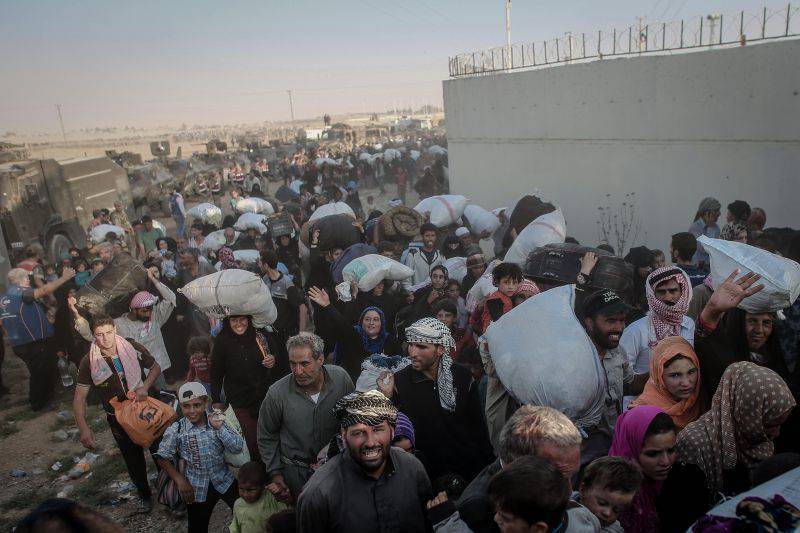 Syrian refugees
"Washington continues to use the" Islamic State "and other Tacfirite terrorists as ordinary US puppet soldiers for overt aggression against Syria. And in these conditions, Barack Obama, John Kerry and other US officials are strongly opposed to legal military assistance to Russia to their Syrian ally, "the author writes.
Reports that "Russian armies and airplanes are operating in Syria are a big lie for denigrating Putin," says Landman.
Moscow did not hide what supplies
weapon
to Syria. At the same time, Russia is "the only country that provides humanitarian aid jointly with the UN," the observer notes.
"Reports of Russia's military involvement are not credible, because they are fabricated. Satellite images, which, for example, leads Foreign Policy magazine, demonstrate the process of building the airport in Latakia, and they are no different from similar activities around the world, "the author points out.
All their evidence of the presence in Syria of combat units of the Russian army is "propaganda garbage, typical by the standards of what is considered journalism in America," writes Landman.
"Statements about the Russian aggression in Ukraine have long been discredited. Now it is Syria, so expect further continuation of irresponsible raids, "he said.
And the reports of the Pentagon have long been famous for their fabrication - in them "constantly continuous propaganda." Moscow respects the sovereignty of other states, including Syria, where "the overwhelming majority of the population supports Assad."
"His daily burden is much more than ordinary people can bear. He continues to defend Syria for the Syrians with all his might. "He deserves praise, not reproach, for his efforts," Landman is convinced. "Russian help is needed to defeat IS and other Tacfirite terrorists, while US actions help these groups destroy the Syrian infrastructure and supply the death squads that kill civilians with intelligence."
"Moscow and Syria want peace and stability. Obama wants war. Nothing points to a change in policy towards the Syrian leader - replacing Assad with a pro-Western puppet, no matter how many murders, destruction and human "flows" this brings, "the author concludes.