Not far from the naval base Lemur in California crashed deck fighter-bomber F / A-18 Hornet, the pilot was able to eject, reports
Look
with reference to the representative of the base Marc Calero.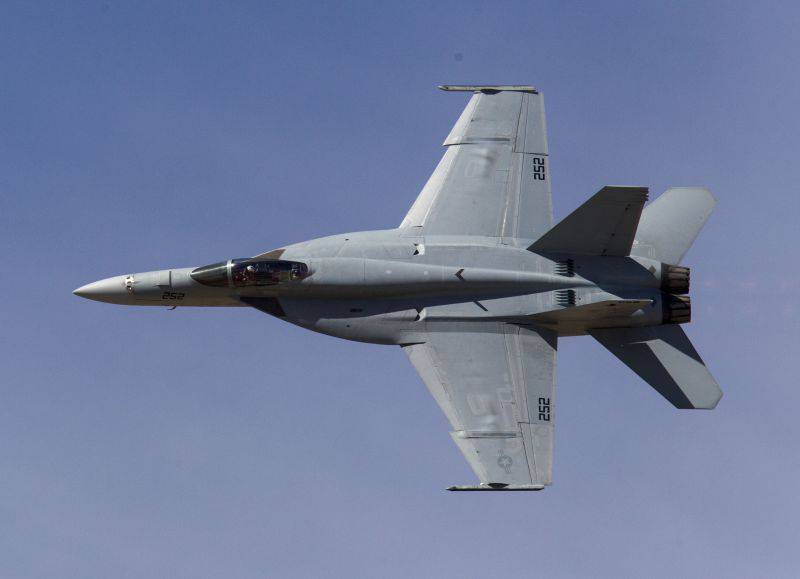 F / A-18 Super Hornet
"The condition of the pilot is good," Calero told reporters. - a catastrophe occurred around 16.00 in time of the US West Coast (around 02.00 Moscow time) ".
According to him, "The plane fell and exploded in a field in 4,8 km from the military base, the flames were quickly extinguished".
The police confirmed this fact, noting that they did not even have to block the roads passing in the emergency zone.
According to the publication, "base Lemur is located 72,4 km south of the city of Fresno and is the main bridgehead
aviation
US Navy on the West Coast. "
In May, F / A-18F crashed in the Persian Gulf. He collapsed immediately after takeoff from the aircraft carrier Theodore Roosevelt.